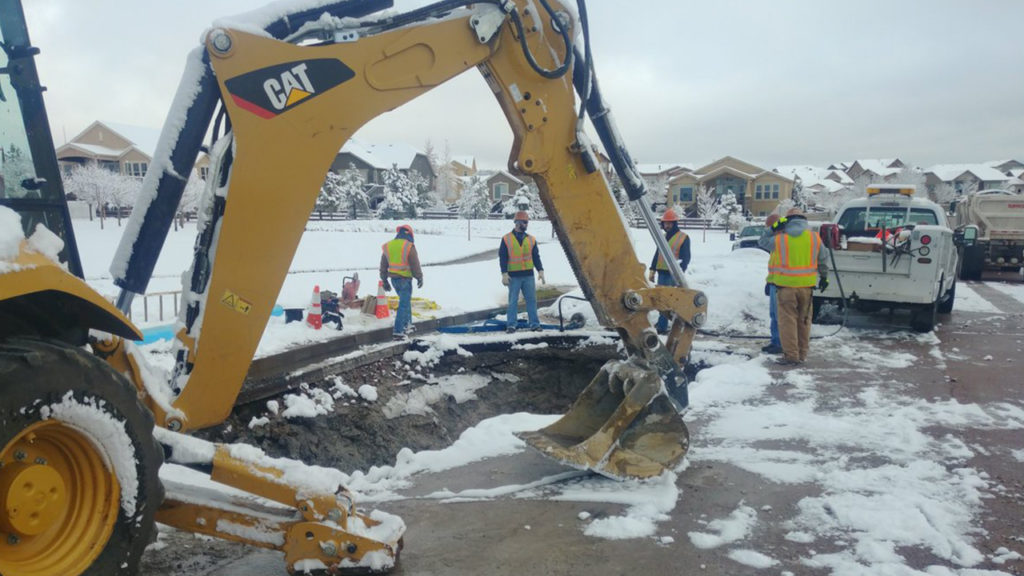 COLORADO SPRINGS – Colorado Springs Utilities is working to repair a sinkhole in the Cordera neighborhood in Colorado Springs Wednesday.
Crews on scene tell News 5 that a water main break caused the sinkhole and part of Happy Meadows Trail is closed while utility crews made repairs.
Colorado Springs Utilities said no service is interrupted in the area and repairs should be finished by the end of the day Wednesday.
Drivers should avoid the area around Happy Meadows Trail and Lizard Rock Terrace until repairs are finished.