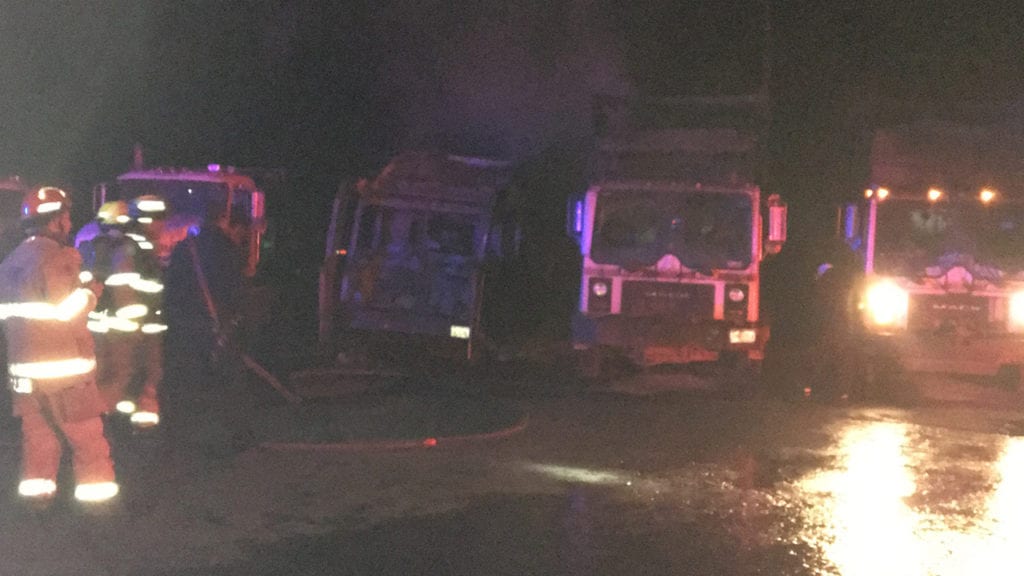 PUEBLO – Pueblo Firefighters say a fire damaged four garbage trucks early Friday morning on the city's southside.
It took firefighters about 30 to 40 minutes to get the blaze under control at a waste management facility off of Environmental Place a little after 3 a.m. Friday.
Authorities tell us they are investigating if the fire was started under suspicious circumstances, and are checking to see if spontaneous combustion is a possible cause.
However, around the same time, there were four reported trash fires in the city.
No injuries were reported.