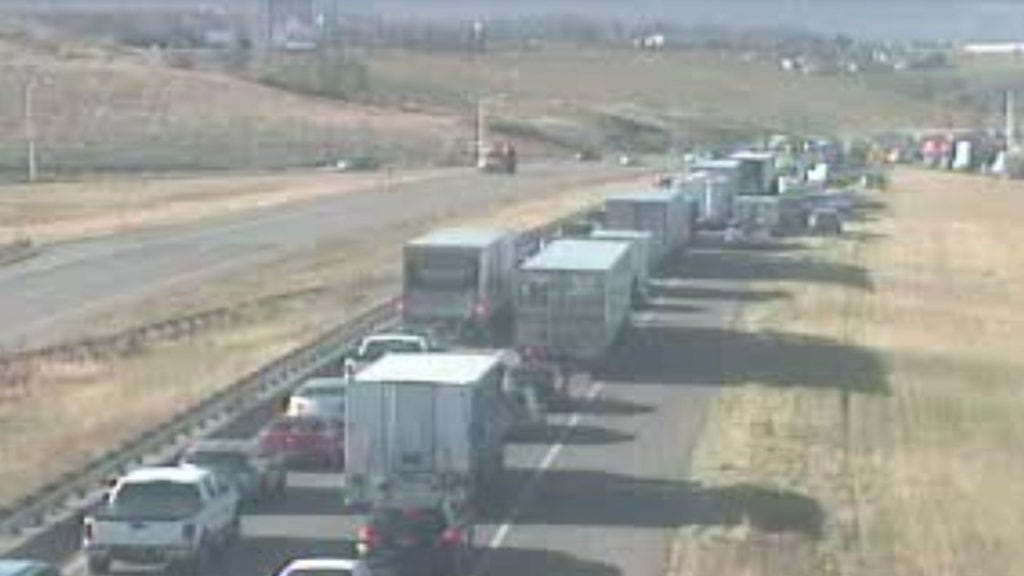 COLORADO SPRINGS – Troopers have reopened all lanes of NB I-25 at the S. Academy exit hours after a fatal crash.
Colorado State Patrol said a motorcyclist was killed in a crash involved two other vehicles a little before 3:30 p.m. Thursday.
NB lanes of I-25 were closed at the S. Academy exit while authorities investigated the crash and cleaned up the area.
The person killed in the crash has not been identified, and state patrol has not yet released information about what led up to the crash.