TELLER COUNTY – The man suspected in the presumed murder of missing Woodland Park mother Kelsey Berreth is due in court Tuesday.
Patrick Frazee, 32, was arrested on Dec. 21 and charged with two counts of first-degree murder and three counts of solicitation to commit first-degree murder. Berreth's body has not been found.
Tuesday's hearing is a preliminary hearing, essentially deciding whether the case will head to a trial. Prosecutors will present the evidence they have against Frazee to establish probable cause — evidence that has been under seal since his arrest. The defense has the chance to challenge the case against Frazee.
Frazee, Berreth's fiancé, could also enter a plea at the hearing. Prosecutors have said the evidence should against him should also be released Tuesday.
The court date comes just days after Kelsey Berreth's parents filed an amended complaint in their civil lawsuit against Frazee, alleging his motive derived from a custody dispute over the couple's 1-year-old daughter Kaylee.
Berreth, 29, went missing on Nov. 22. She was last seen publicly at the Safeway grocery store in Woodland Park around noon that day with her daughter. The flight instructor wasn't reported missing until Dec. 2, when her mother called Frazee with questions and then requested a welfare check from Woodland Park Police.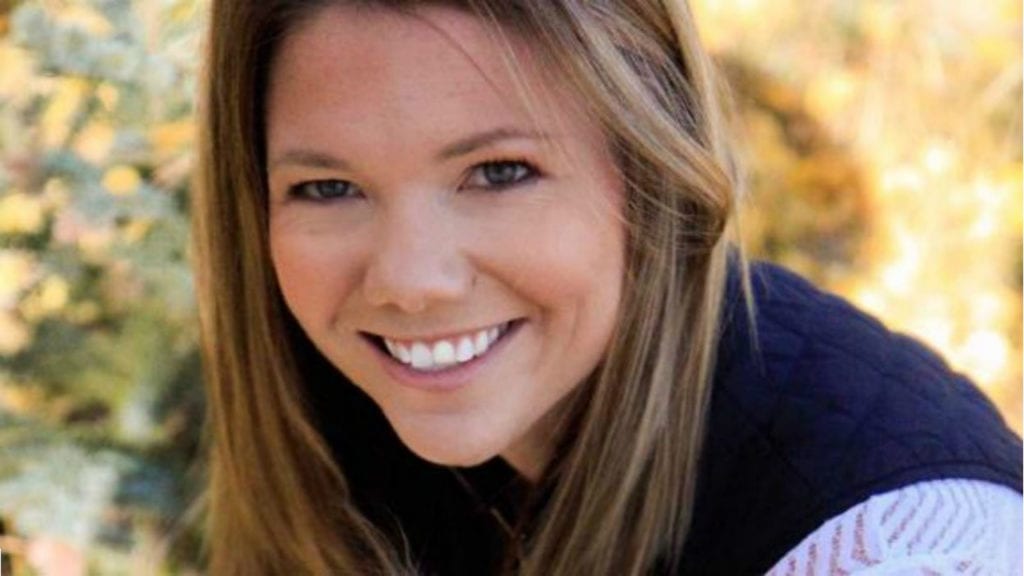 Woodland Park Police identified Frazee as the last person to see her. They never publicly named him as a suspect or a person of interest.
Police held a press conference on Dec. 10. They gave information that Berreth's cell phone pinged off a tower near Gooding, Idaho, around 700 miles away from Woodland Park, on Nov. 25. The phone also sent a pair of text messages, one to her employer Doss Aviation and one to Frazee. The text to Doss said she was taking a week off from work, but the message to Frazee's phone wasn't released.
On Dec. 14, the multi-jurisdictional task force investigating Berreth's disappearance served a search warrant on the Florissant property where Frazee lives with his mother. That task force includes Woodland Park Police, the Teller County Sheriff's Office, the Colorado Bureau of Investigation (CBI) and the Federal Bureau of Investigation (FBI). Investigators did not share what they found, but a tow truck was seen leaving Frazee's property with his red pickup truck on the back. The search was complete two days later.
Detectives then returned to Kelsey Berreth's townhome on Dec. 19 and 20, continuing to pull evidence from her home. It's unclear what evidence they recovered, as it was removed from the house covered in brown paper bags. Investigators did request ladders from the Northeast Teller County Fire Protection District for the search.
Frazee was arrested at his property on Dec. 21, then formally charged on Dec. 31. At a press conference, Woodland Park Police Chief Miles De Young said his team recovered evidence to believe Berreth was murdered inside her townhome. The evidence gathered against him was not released, citing the ongoing investigation.
Formal charges filed on Dec. 31 show Frazee tried asking for help in committing the murder. He faces three solicitation charges, though it's unclear whether he asked one person three times, or multiple people.
Separate from his criminal case, Frazee is also involved in a civil matter for custody of the couple's 1-year-old daughter Kaylee. The court has decided to give temporary custody to Berreth's parents, while the criminal case plays itself out. Frazee's mother, Sheila, filed a motion for custody too.
Cheryl and Darrell Berreth, Kelsey's parents, then filed a civil wrongful death lawsuit against Frazee on Jan. 4. They allege he inflicted harm on Berreth before, during and after the alleged crime.
More than a month after Frazee's arrest, prosecutors gathered enough evidence to charge a second person in connection to the crime. Krystal Kenney, 32, of Hansen, Idaho, was charged with one count of tampering with physical evidence. Specifically, prosecutors said they believe Kenney destroyed evidence.
Kenney then pleaded guilty to the charge at her initial court appearance on Feb. 8. She read a statement aloud in the court, saying she knew Frazee committed a murder around Nov. 22 in Teller County and that she moved the victim's cell phone. In exchange for the guilty plea, Kenney agreed to testify against Frazee. She is barred from talking to the press, per the plea deal.