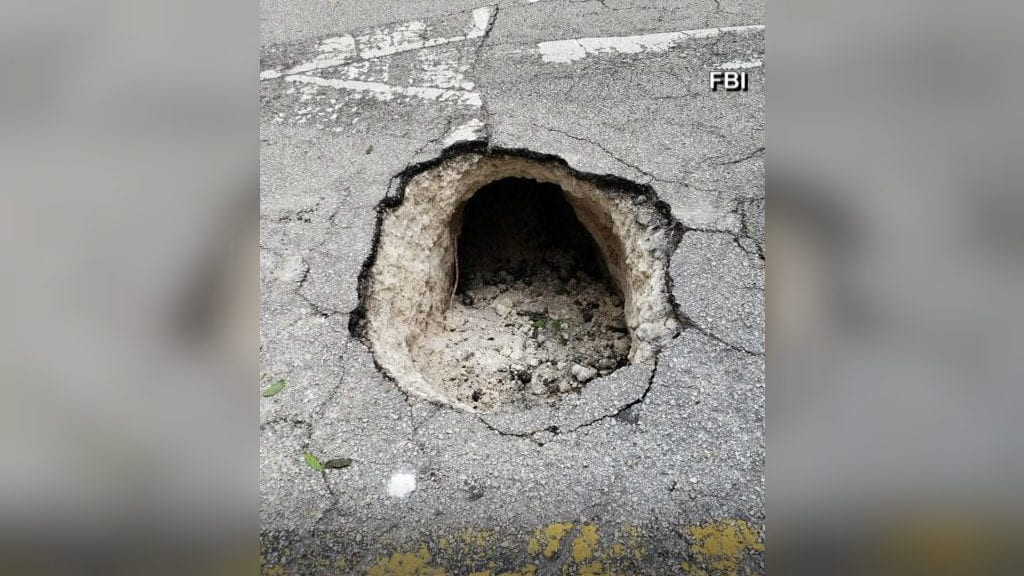 PEMBROKE PINES – FBI and local police are investigating a mysterious tunnel in Florida that leads to a suburban bank branch office.
Mike Leverock, an FBI spokesman said officials found the tunnel after a driver reported what they thought was a sinkhole in a street near a Chase Bank branch.
The tunnel appeared to be dug by hand and was about 50 yards long or about two and a half times as long as a bowling lane and only about two feet wide.
Investigators found the entrance in a nearby wooded area with a small electric generator and electrical cords. Inside, they discovered a small ladder and a pair of muddy boots.
"The only thing I've ever seen like this is in the movies. This is truly a unique case here. It's very small, very claustrophobic," Leverock said.
Investigators used a cadaver dog to determine no one was inside the tunnel. It is still not clear how long the underground tunnel has been there or what its purpose was.
Police plan to dig up the entire tunnel.
(The Associated Press contributed to this report)