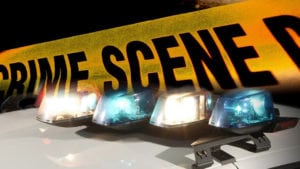 COLORADO SPRINGS – A man is in custody after a brief standoff with police Sunday night.
Officers were dispatched to the 800 block of Hailey Glenn View around 10:30 p.m.for a disturbance.
When they arrived on scene they spoke with the alleged victim who said a neighbor threatened her with a knife.
When officers tried to contact the suspect, Ernest Cook, he refused to come out of his home. Officers contained the residence and a K9 unit responded.
Officers got an arrest warrant and search warrant. They forced entry into the home and Cook surrendered after hearing the K9 warning.
Cook was booked into the El Paso County Criminal Justice Center.