WOODLAND PARK – We're getting new information from police, in Woodland Park, about a woman who has been missing for weeks.
Police say they're treating the disappearance of 29-year-old Kelsey Berreth as a missing person's case, and have not named any suspects.
on Monday, Berreth's mother broke her silence about her daughter's disappearance.
"She doesn't run off and someone knows where she is at," Cheryl Berreth told reporters on Monday.
The 29-year-old mother was last seen on video on November 22nd, shopping at a Woodland Park Safeway with her one-year-old daughter.
Her fiancee–Patrick Frazee–told police he saw her later in that same afternoon when he picked up their daughter.
Kelsey and Patrick are engaged, but they've never lived together–according to police.
On November 25th, authorities confirmed her phone pinged off of a cell tower in Southern Idaho.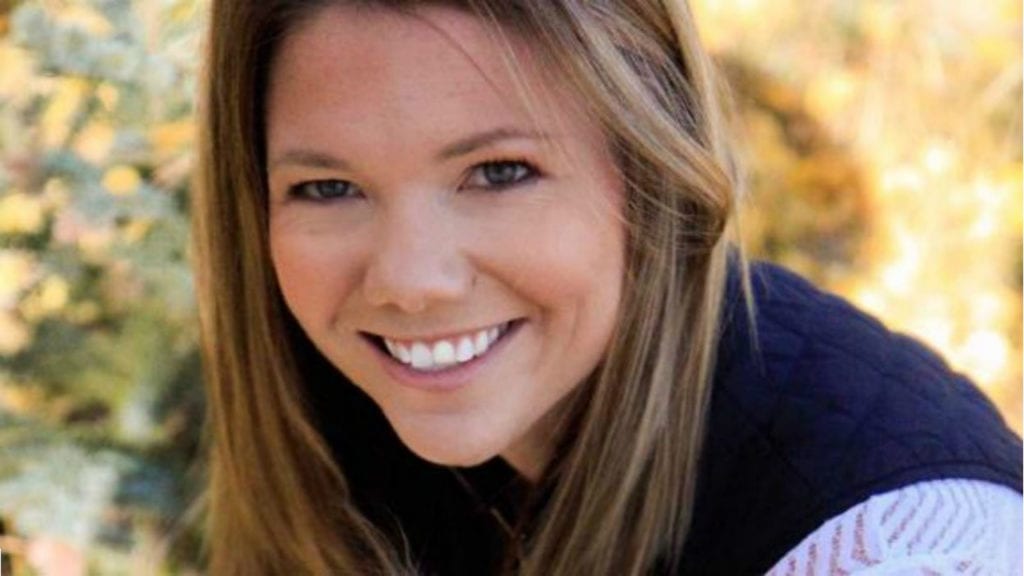 That same day, her employer–Doss Aviation—received a text from Berreth's phone, saying she wouldn't be at work the next week.
That PTO had not previously been requested.
Frazee would later tell Berreth's mother that he also received a text from her on November 25th, though authorities did not go into detail about what that text message said.
No one has heard from her since.
Berreth was reported missing on December 2nd, by her her mother.
Police say they did what's called community caretaker search at the 29-year-old's home, but say she was not there.
They have since obtained a search warrant and searched Berreth's home and two vehicles.
"She's not the kind that runs off. This is completely out of character. Kelsey loves her god. She loves her family and friends and she loves her job. She's reliable considerate and honest,"
said Cheryl Berreth.
Monday marked the 19th straight day Berreth had not heard from her daughter–something that became too painful to talk about as she addressed members of the media.
"Kelsey, we just want you home. Call us if you can–and we won't quit looking," Berreth said, becoming visibly upset.
One of the reporters asked Woodland Park Police Chief Miles De Young why Frazee wasn't at the press conference.
"That's a question you'd have to ask him," De Young replied.
The reporter followed up, asking if Frazee had been cooperative in the investigation.
"Yes, he is," said De Young.
Police have not searched Frazee's home at this point.
They say Frazee is currently taking car of his and Berreth's daughter.
If you have any information about Berreth's disappearance, you are urged to contact the Woodland Park Police Department immediately.
That number is (719)-687-9262.