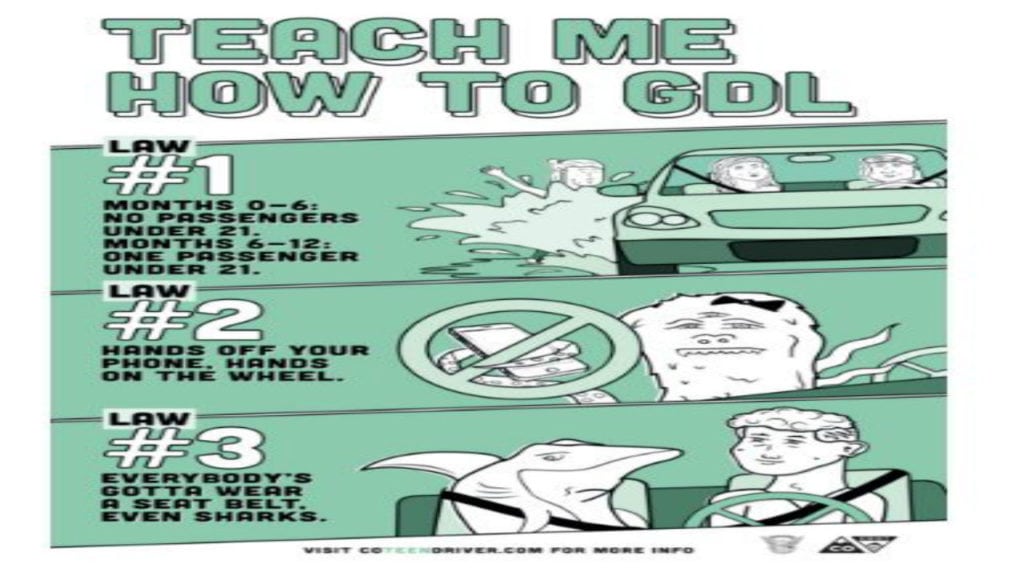 COLORADO – Teen traffic fatalities have risen 22 percent in Colorado since 2016.
According to the Colorado Department of Transportation (CDOT), 67 people between 15 and 20 years old were killed in traffic crashes in the state. In 2016, 55 were killed, which was the highest number of fatalities for that age group since 2008.
The Colorado Department of Public Health and Environment says half of all unintentional injury deaths for ages 5 to 24 in Colorado are from car crashes.
This is from teen drivers being some of the most dangerous drivers on the road, CDOT said. So, CDOT has decided to step in and launch a safety campaign to help increase awareness of Colorado's Graduated Driver Licensing (GDL) program.
This licensing law was adopted in 1999 following a tragic crash that took the lives of four teens in Greeley. The 16-year-old driver had just received his license and had very little experience driving when he ran a stop sign.
"Teens face the greatest risk of crashing during the first year of their license," states CDOT Communications Manager Sam Cole. "One out of every five licensed 16-year-olds will be in a motor vehicle crash. For 16-17-year-olds, carrying just one passenger increases the crash risk by about 50 percent. That's why it's critical that teens follow the GDL laws starting from when they obtain their license.
GDL laws help put restrictions on the number of passengers allowed in the car for new drivers helping teens gain important driving skills needed to be safe on the roads. The laws also ban cell phone use, set curfews for new drivers and require driver education, according to CDOT.
The campaign will target teens between ages 15 to 18, who already have a license. The goal is to educate Colorado teen drivers on three primary GDL issues including phone use, seat belt safety and limiting the number of passengers in a car.
"Colorado's Graduated Driver Licensing laws work," states Cpl. Ivan Alvarado, Colorado State Patrol. "Since the restrictions went into effect in 1999, the number of teens killed in car crashes in Colorado has dropped by more than 50 percent. Since 2004, when GDL laws were strengthened to include passenger restrictions and nighttime curfews, there has been a 66 percent reduction in deaths of teens ages 15 – 19."
The campaign will run on social media through September 23, showcasing students wearing their green ribbons to demonstrate support for safe driving. For more resources and teen driving tips, click here.