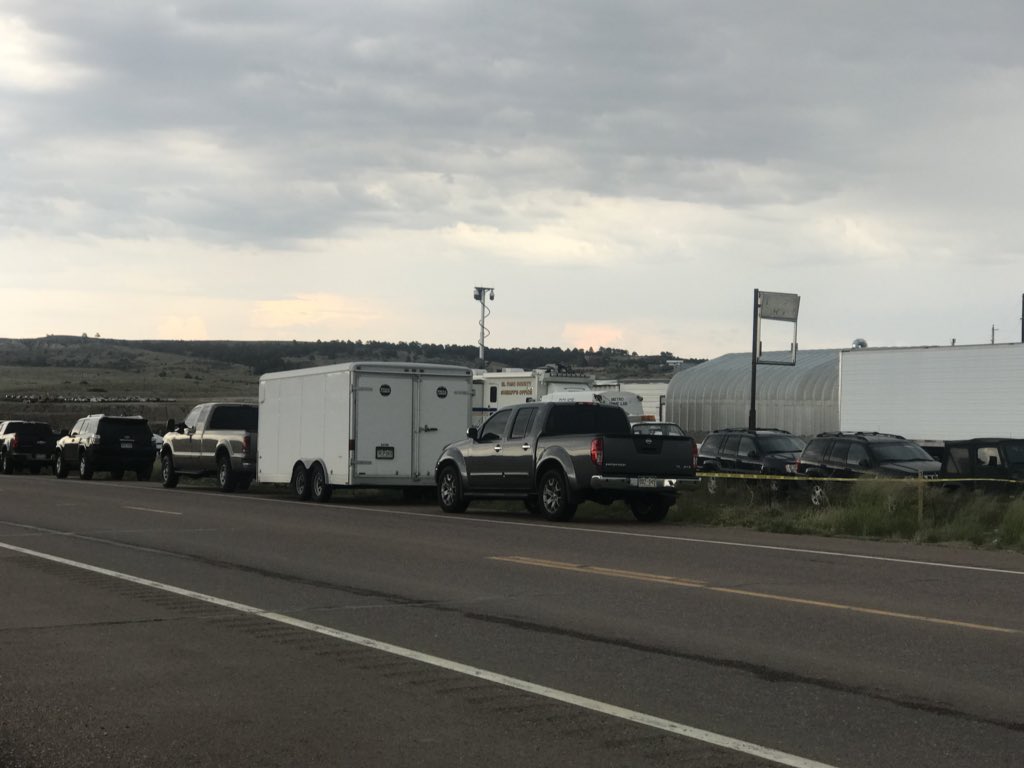 Colorado Springs Police released the identity of a man El Paso County deputies shot and killed in a shootout in eastern El Paso County Sunday morning.
CSPD identified the man who was shot as 18-year-old William Bacorn. Bacorn is suspected of killing 46-year-old Gustavo Del Sol Sanchez early Sunday morning and injuring another man at a home in the 12000 block of Highway 94, between Colorado Springs and Ellicott.
The person who was injured in that shooting drove himself to Memorial Hospital in Colorado Springs. That's where he told deputies Sanchez was killed at the house off of Highway 94.
Deputies responded to that location, where they found Sanchez's body and then received a tip that heavily armed men, including William Bacorn, were located about 25 miles to the south at a possible illegal marijuana grow location near Hanover.
The El Paso County SWAT team responded to the 19000 block of Loop Road where the deputy-involved shooting happened. One deputy, identified as Jeremy Juhl, suffered minor injuries in the shootout.
The El Paso County Sheriff's Office told News 5 Sunday they expected to make more arrests in connection to the case, but so far none have been announced.
Colorado Springs Police are investigating the deputy-involved shooting and will submit its investigation for review from the fourth judicial district.
If you have any information about Sanchez's death or the events leading up to either shooting, call police.