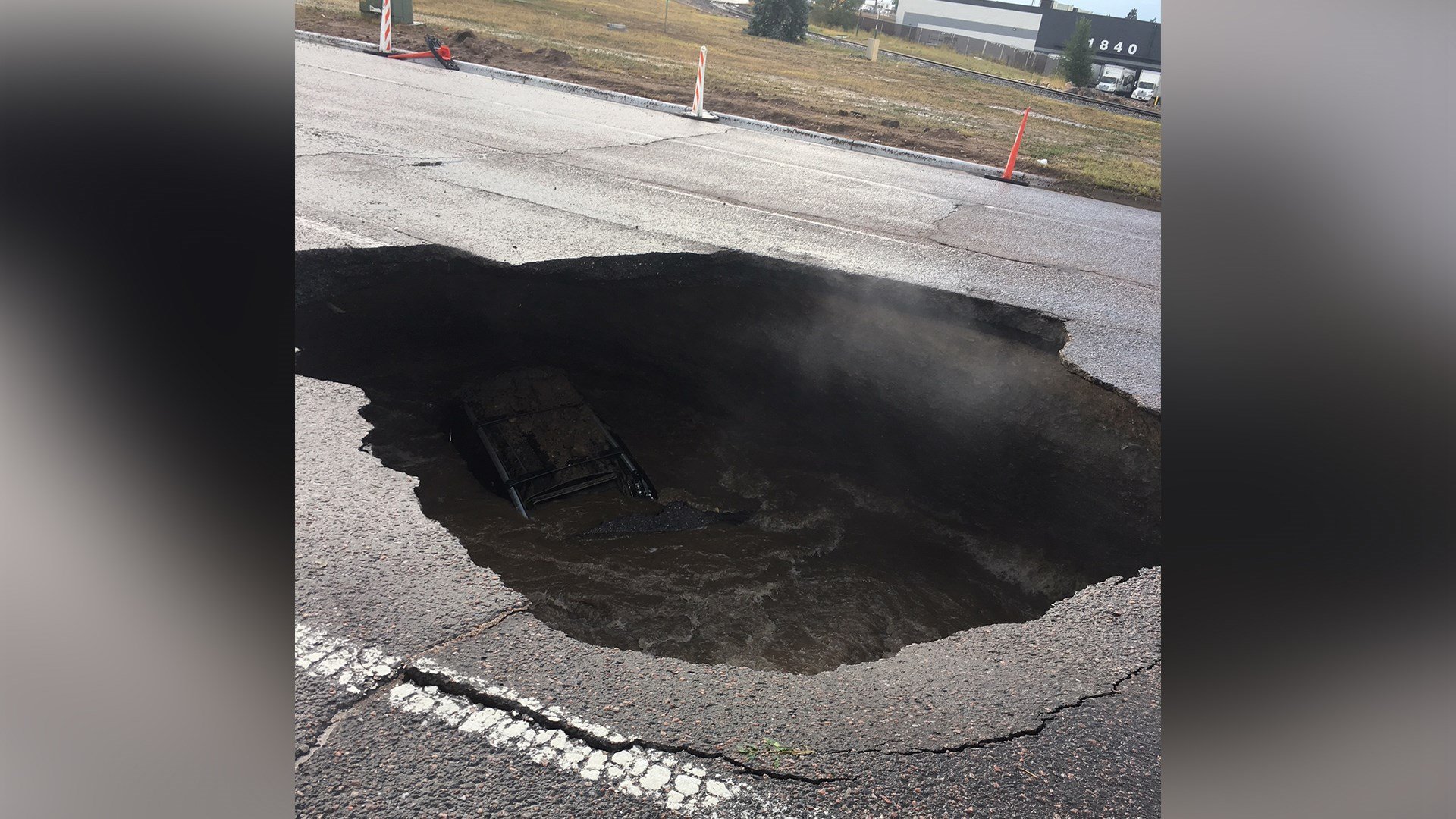 The Sheridan Police Department rescued a driver who drove into a "massive" sinkhole in Sheridan Tuesday night.
The sinkhole formed on Oxford Avenue in Sheridan between Natches Ct. and South Santa Fe Dr. The sinkhole happened south of Hampden Avenue.
Sheridan Chief of Police Mark Campbell said officers helped the driver of SUV that fell in the sinkhole. Police said the driver was not hurt.