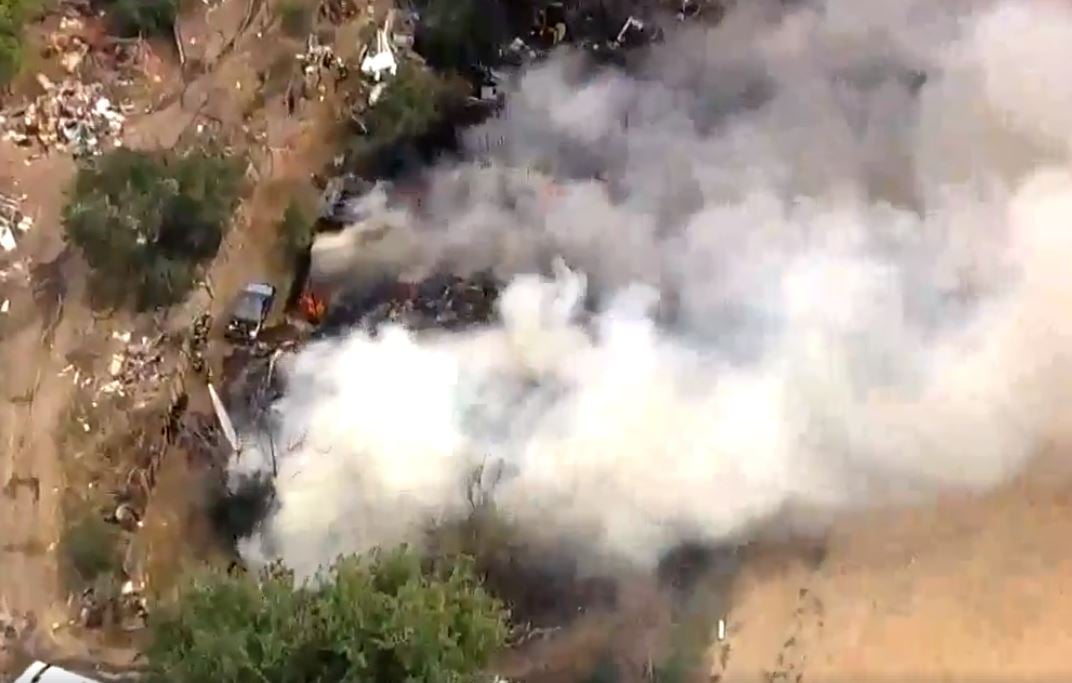 Adams County Firefighters are working to put out a large fire that has burned multiple garages and sheds south of Thornton.
Video shows multiple vehicles also involved in the fire as well as several structures.
There is no word yet on potential injuries or whether the fire is burning a residence or a warehouse area.
Smoke can be seen around the Denver metro area.