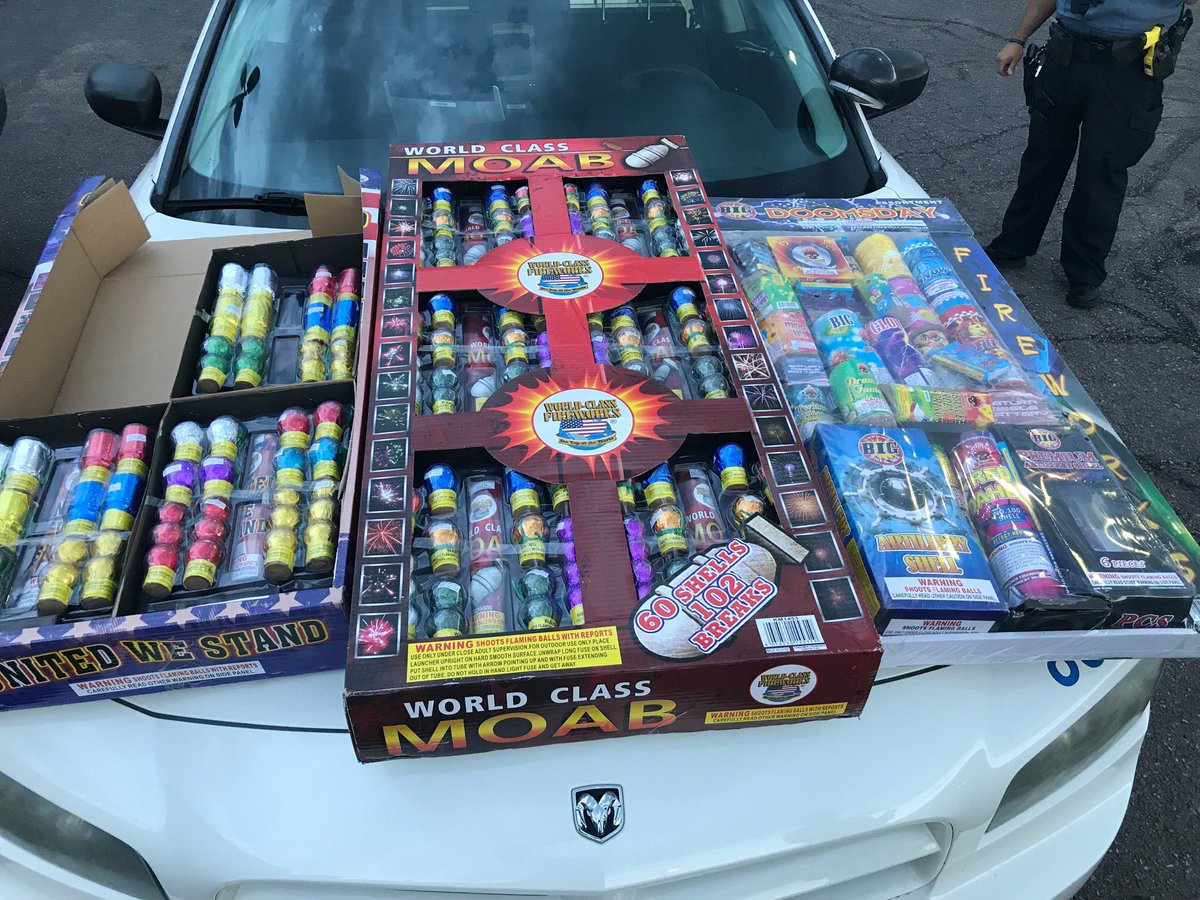 (Confiscated fireworks, courtesy of Colorado Springs Police)
Police officers in Colorado Springs, Pueblo and Fountain were busy around the Fourth of July, despite repeated warnings about high fire danger and several large wildfires burning in the state.
CSPD told News 5 that officers responded to 414 firework-related calls from July 1 through the morning of July 5. That number is about 7 percent of the 5,793 total calls for service in that same time frame.
In Pueblo, police received 118 fireworks complaints on the Fourth of July along with another 15 calls after midnight on July 5, for a total of 133 calls that day/night.
Eight people were cited for illegal fireworks during that time. The Pueblo Fire Department also responded to six wildland fire calls in that same time frame, but it's not clear if all those calls were for fires caused by fireworks.
In Fountain, police said they took more than 50 calls and cited nine people with $500 fines for violating El Paso County burn restrictions.
Both El Paso County and Pueblo County are on Stage II fire restrictions. Fountain Police said those citations require $500 fines for violating those restrictions.
In Teller County, there are modified stage III fire restrictions in place. The Sheriff's Office tells us deputies only responded to two illegal fireworks calls from July 3 until Thursday.