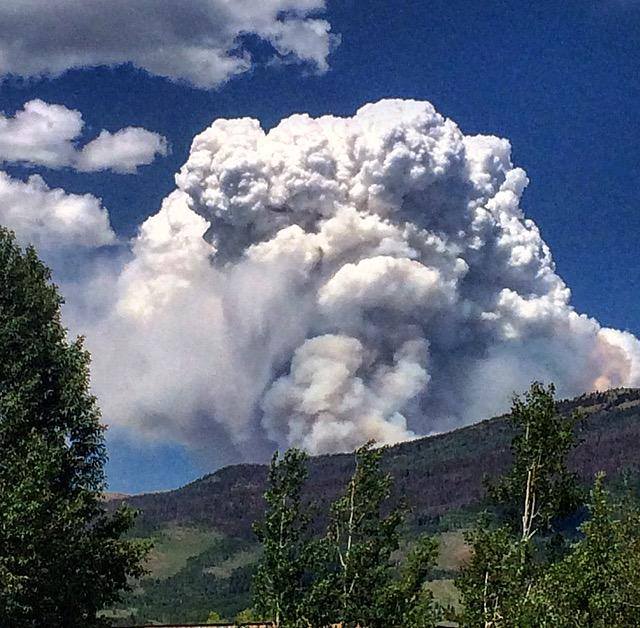 The National Forest Service said the Sugarloaf fire has burned about 250 acres along the Grand County/Clear Creek County line north of Silverthorne.
The fire is burning beetle kill timber in the Williams Fork area. They said it is in steep and rocky terrain. Rangers say a storm with lightning on Wednesday likely sparked this fire.
It's producing a large plume of smoke that's visible from Breckenridge and even Rocky Mountain National Park.
It's one of two fires burning in Grand County, as another fire near Grand Lake has forced mandatory evacuations near the Grand Lake golf course and the Grand Lake entrance station at Rocky Mountain National Park.