[youtube https://www.youtube.com/watch?v=PPGiHN0h-mo?rel=0&showinfo=0]
Several fires continue to rage across Colorado, burning hundreds of acres and forcing hundreds of people from their homes.
As of Thursday night here is the latest information:
While the Spring Fire is the top concern in southern Colorado News 5 is tracking others burning in the state including three that began on Thursday:
---
Golf Course Fire
Burning near Grand Lake Golf Course in Grand County
Hundreds of homes evacuated, evacuation extending into Rocky Mountain National Park
Heavy smoke visible
Red Cross opened new shelter for evacuees
Crews from Grand Lake Fire, Grand Fire, East Grand Fire, Hot Sulphur Springs, and Grand County Sheriff's Office responding

---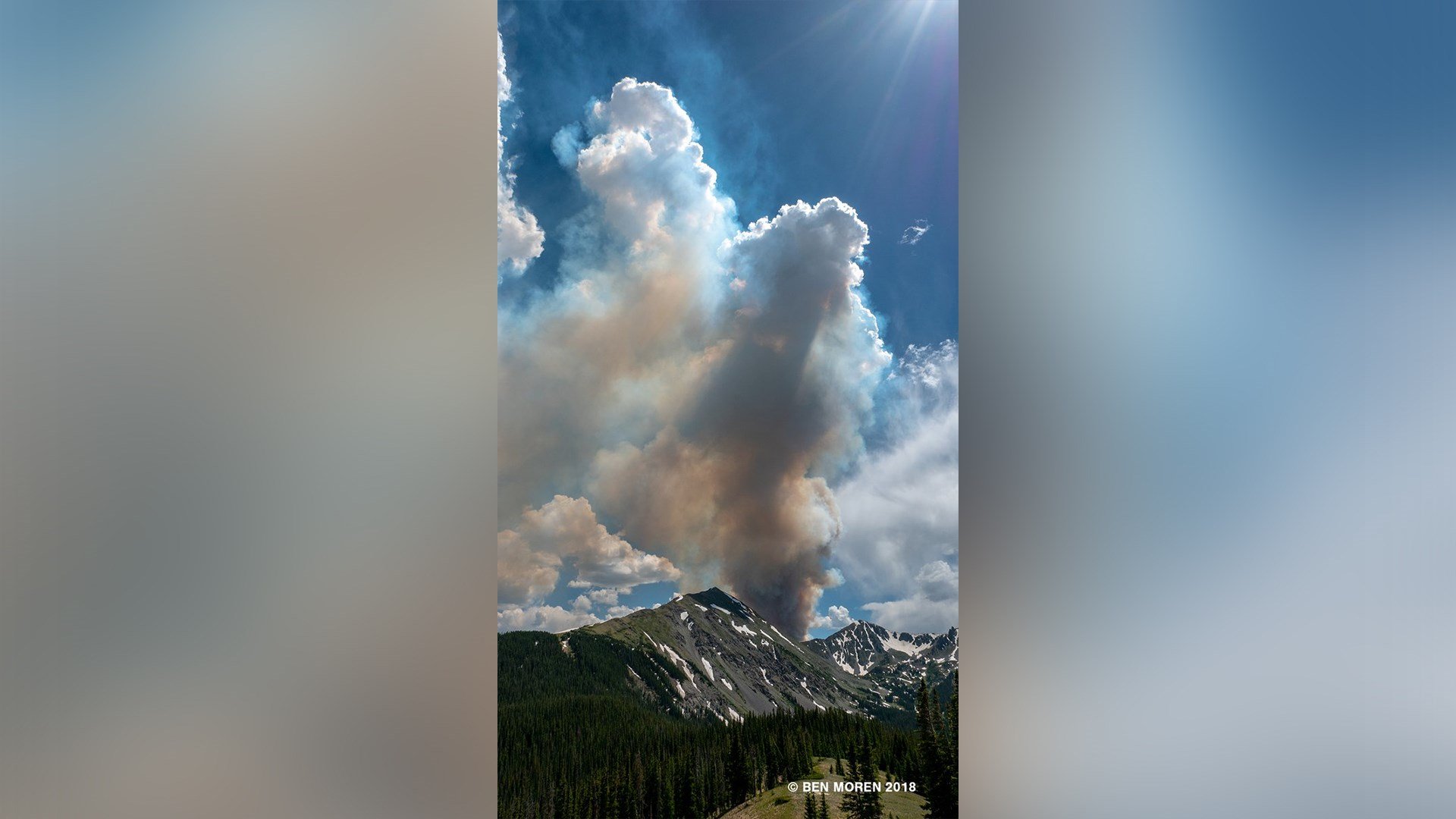 (Sugarloaf Fire burning in Grand County. Photo courtesy of Ben Moren)
Sugarloaf Fire
Burning in Grand County
An estimated 300 acres burned north of Silverthorne
Producing a large column of smoke visible for miles
Burning on land in both Arapahoe National Forest and Roosevelt National Forest
Firefighters still looking for ways to suppress it
U.S. Forest Service says no official cause has been named, but that lightning may have started it
---
Weston Pass Fire
Burning in Park County
U.S. Forest Service in command
Estimated 47 acres have burned
No containment
No mandatory evacuations in effect at this time
---
There are no major developments in the southwestern corner where the Borough and 416 Fire continues to burn.
A reminder to drone operators across the state: all airspace over burn areas is restricted. The Grand County Office of Emergency Management says it had to stop an air drop because of an irresponsible pilot.
A reminder to everyone that hot, dry, and windy conditions are expected to continue in the coming days.
HOT and critical fire conditions tomorrow across the region tomorrow. Dry conditions, gusty winds, and dry fuels created the critical fire conditions. PLEASE AVOID ACTIVITIES THAT COULD SPARK A FIRE. The RED FLAG WARNING starts at 12PM and lasts through 9PM. #COwx #COFire pic.twitter.com/KuIENNxlbA

— NWS Pueblo (@NWSPueblo) June 29, 2018
News 5 will continue to track these fires and keep you updated.