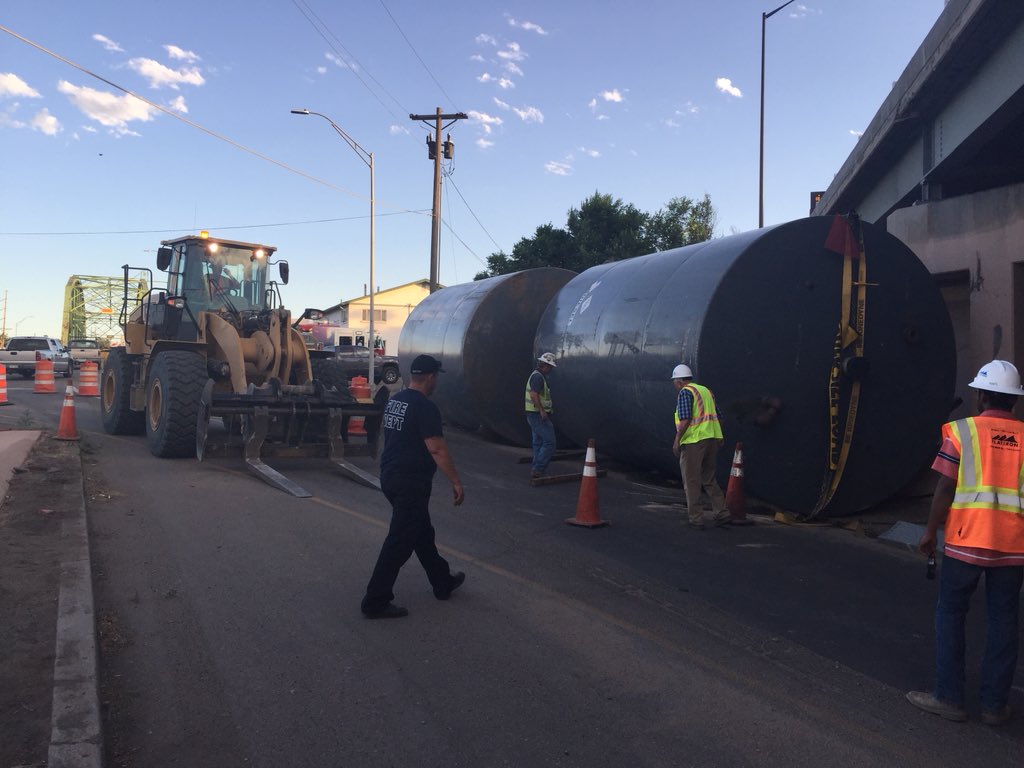 Pueblo Police have shut down S. Santa Fe Avenue and one lane of I-25 while they work to clean up two large fuel containers that fell off a truck and into the road Tuesday evening.
The crash happened at an underpass below I-25 when a truck carrying diesel fuel drums attempted to go beneath the interstate when the drums hit the bridge over Santa Fe, knocking them off the truck.
CDOT said there might be damage to the bridge and have closed one lane of NB I-25 while crews assess at the damage.
Drivers should avoid taking southbound Santa Fe Avenue Tuesday night while cleanup continues.