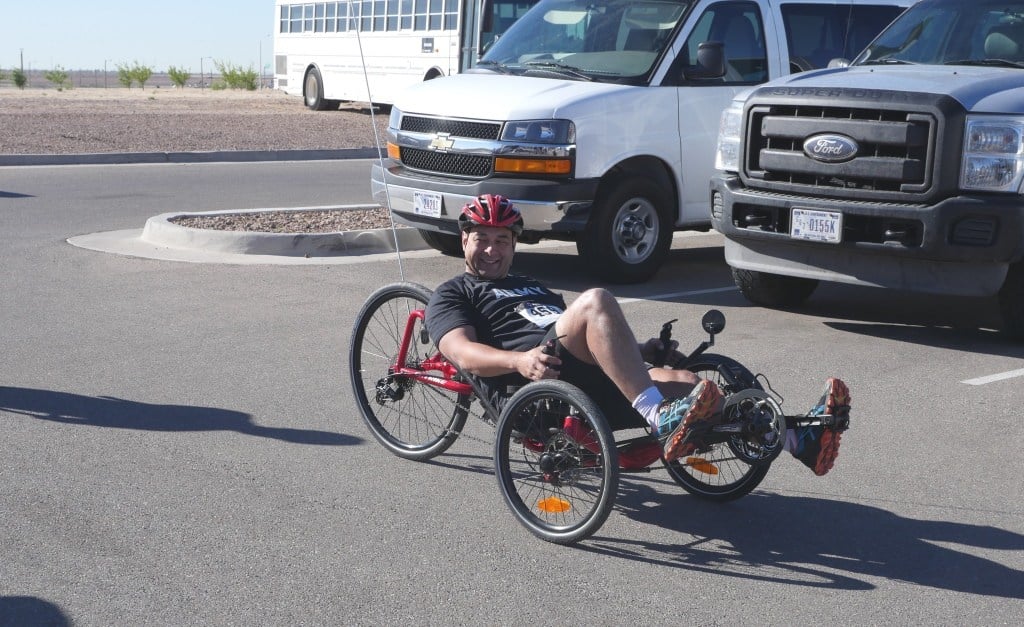 Athletes competing in the 2018 Warrior Games at the U.S. Air Force Academy will begin arriving in Colorado Springs Thursday afternoon. They bring with them exceptional talent in so many sports, but also amazing stories of courage, perseverance and humility.
As I continue my "One On One" interviews with these athletes, my focus is on 46-year-old Army Major James Pradke, who is assigned to the Warrior Transition Battalion on Fort Campbell, Kentucky. He, like so many other of these athletes, has beat tremendous odds, and continues to work hard, after he and his family were severely injured in a car accident after returning from one of his three deployments to Iraq.
Their vehicle was hit by a drunk driver. Thankfully, all of them survived, but the injuries were numerous for his wife and young son. For Major Pradke, he suffered multiple broken bones, a spinal fracture, detached thumb and traumatic brain injury.
At one point, doctors told him his chances of ever walking again were slim to none. But that diagnosis only fueled him. Pradke lives by the motto, "Don't tell me what I can't do, because I'll show you what I can do."
But make no mistake about it, it was a life-changing experience for him. He endured very difficult times both emotionally and physically. He had very deep, dark thoughts about taking his own life. At one time, he thought he would be better off dead than alive. While those feelings were overpowering, he was determined to turn his situation and his life around.
He vowed he would walk out of the rehab hospital on his own two feet and prove all of those doctors wrong. It was a process that took about eight weeks.
With one challenge overcome, he had another still ahead; what to do with the rest of his personal and military life.
Back on Fort Campbell, he decided to take a chance and turned in to the office where they were touting the Warrior Games. He spoke with a psychologist and a physical therapist, who both recommended trying the competition to give his day to day life more purpose.
Major Pradke asked, "Why not?"
He said it changed his life, yet again. He said the Warrior Games motivate him everyday to do something meaningful and productive. Pradke said he is driven each day by the physical challenge and by the example set by the other Paralympians who work out around him.
He is still setting goals, ultimately, saying he would like to compete in the Paralympic games. He believes if the drive and the desire are there, the human mind can overcome anything.
He said the choice is ours: You can stand up on your own two feet, and if somebody tells you you can't walk, you have the choice whether or not you're going to walk.
---
Some disappointing news we found out after our interview, that the armed forces conduct trials to see who will qualify for the Warrior Games, and Major Pradke, who competes in archery, pistol shooting and recumbent cycling, was not selected for this year's team.
A reminder, the games start June first, and run through the ninth. The festivities will also feature a free concert by Kelly Clarkson. The games are free and open to the public. KOAA News 5 a proud sponsor of the Warrior Games.