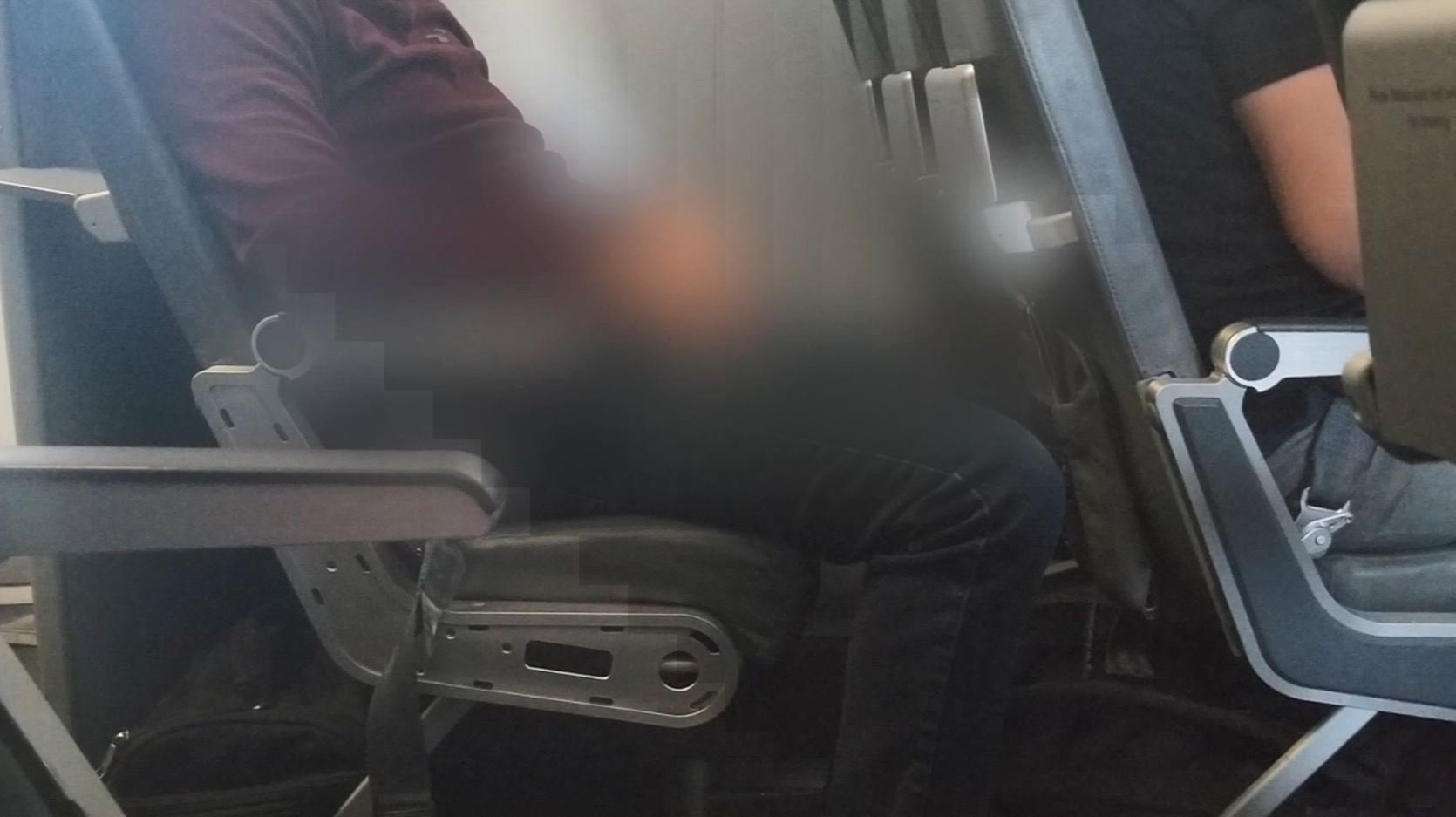 (Blurred photo of man appearing to show man urinating on the plane)
A Frontier flight from Denver to Charleston turned strange and flat out gross last Thursday after a man was caught on camera appearing to relieve himself into the pocket of the seat in front of him.
A passenger on board Frontier Flight 864 described a chaotic scene on board when a woman screamed about him allegedly groping her.
Flight attendants moved the man to the back of the plane, and that's when things only got worse. A passenger on the plane tried to snap a picture of the passenger, but caught him doing more than just sitting there.
"I scream, he's peeing. He's peeing. Oh my god. And the flight attendant doesn't even acknowledge him at first. Acknowledges me and says you need to calm down and stop cursing," said Emily, who was seated across the aisle.
The passenger ended up snapping another picture of the man, being escorted in handcuffs through the Charleston airport.
Frontier Airlines released a statement about the incident, which read in part.
"The safety and security of our passengers is our top priority at frontier. We have been made aware of this situation and are working with the appropriate authorities."