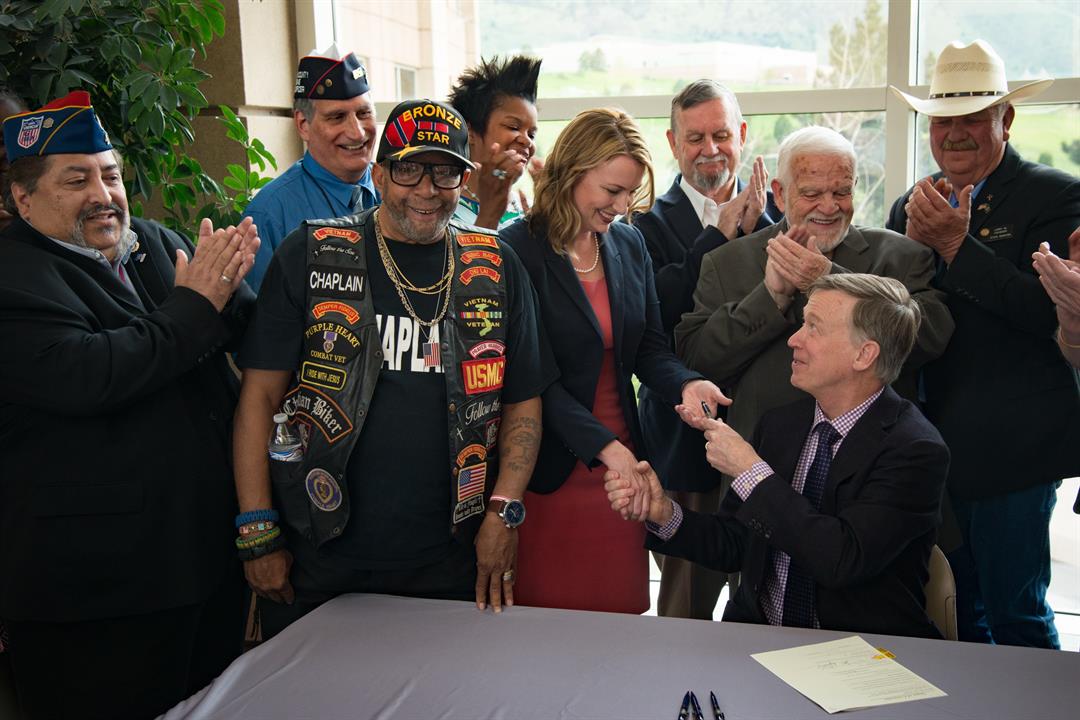 Gov. Hickenlooper signed a handful of bills Monday, one of which is designed to keep more veterans living in Colorado after they serve.
The new law now allows retired veterans younger than 55 years old to deduct up to $10,000 from the state's income tax if their military retirement benefits are less than $40,000 a year.
Fountain Republican Rep.Lois Landgraf sponsored the bill, News 5 talked to her about it in March.
"I'm sure Colorado is losing money because we don't have this,' said Rep. Landgraf in the earlier interview, 'It would be huge, it would be a great boom to the state and we'd be keeping people here, advancing our economy, having our veterans spending their money in our state, instead of taking it to Texas or North Carolina- or one of the other state that already give veterans this benefit, and 48 states do."
Other sponsors of the bill included Democratic Rep. Jessie Danielson (Wheat Ridge), Republican Sen. Larry Crowder (Alamosa), and Democratic Sen. Angela Williams (Denver).
Hickenlooper signed the bill in Danielson's district Monday.
"This tax break for military retirees honors veterans' service and goes a long way toward making Colorado the most veteran-friendly state in the country," Rep. Danielson said in a news release.
Full text of the bill is included below: