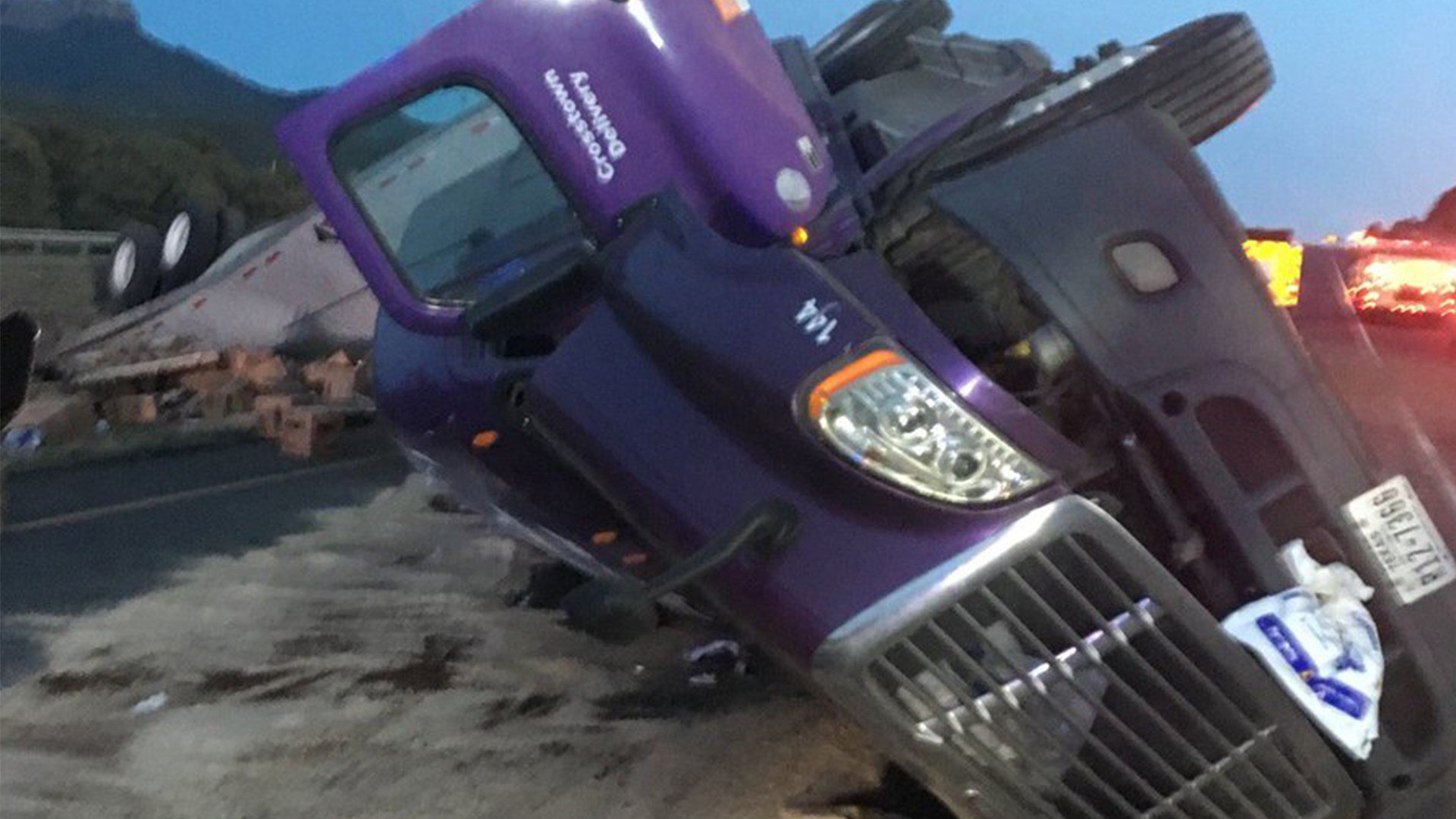 UPDATE: One lane is now open at milemarker 11. The left lane continues to be closed following the crash.
---
CDOT tweeted that southbound I-25 is closed near Trinidad because of a rollover crash involving a semi.
Photos of the scene show the truck spilled much of its contents on the road, which will require a major cleanup effort.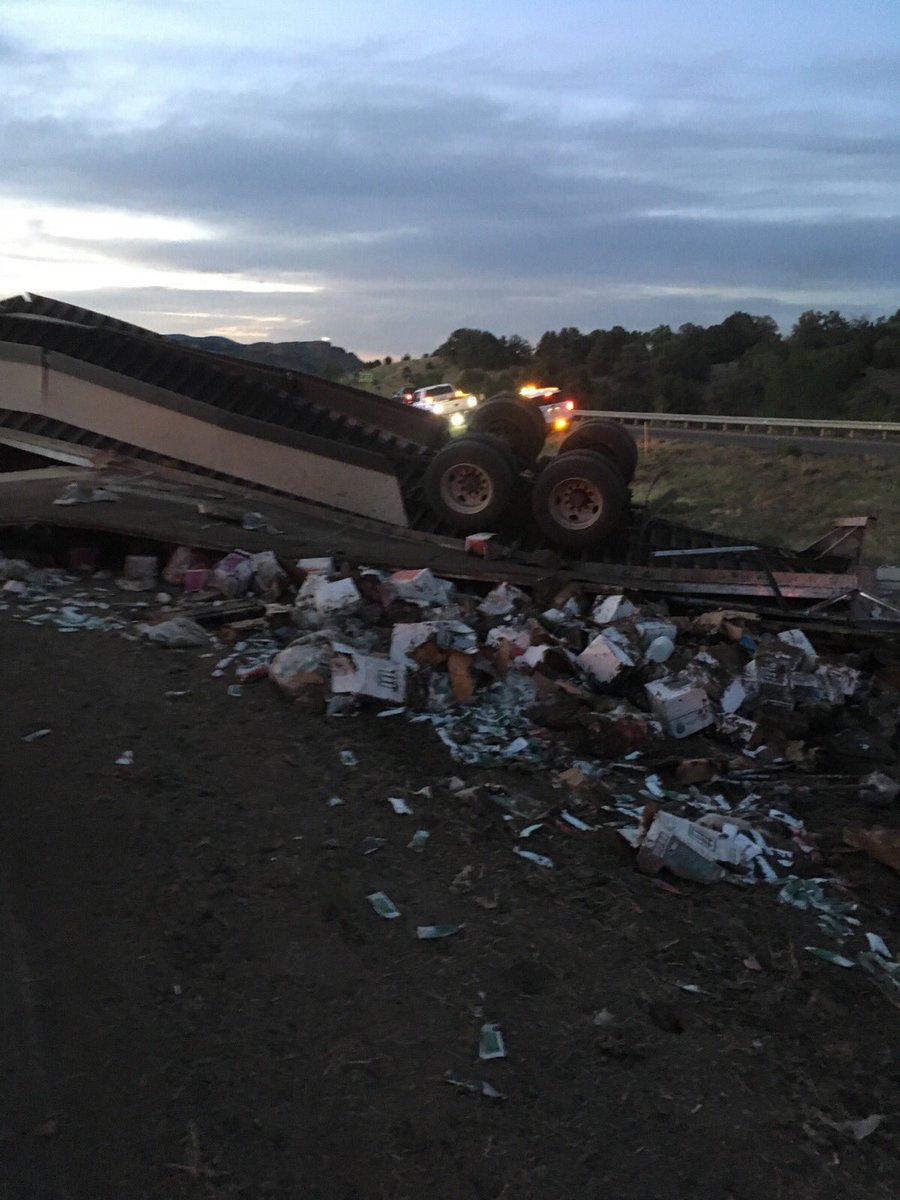 Drivers should detour at exit 13 and use Sante Fe Trail to get around the crash.
Authorities have not yet said if anyone was hurt.