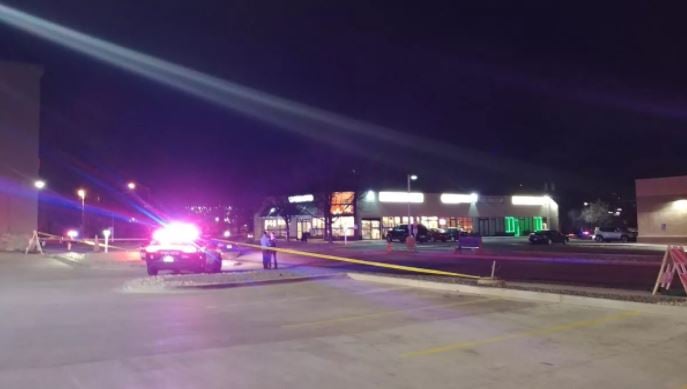 The 4th Judicial District Attorney's Office ruled that a fatal officer-involved shooting last December was justified.
In a document released Tuesday, the DA's office outlined the circumstances surrounding a deadly officer-involved shooting on December 2, 2017 that left one man dead.
The office said two officers were serving a warrant to arrest Christopher Louis Willard for failure to appear for a misdemeanor theft charge near South Nevada and Brookside Street.
Those officers, identified as Tracy Toth and Christopher Fernandes, attempted to arrest Willard when Officer Fernandes felt a brace or a cast on Willard's wrist. Prosecutors said that brace was "modified into a weapon" with a screwdriver bit.
Toth was wearing her body camera, which was activated during the shooting. Documents say Fernandes' body camera was charging in his patrol vehicle.
Prosecutors also said Willard resisted arrest and continued reaching for something in his waistband as officers worked to subdue him and put him under arrest. During the struggle, Officer Toth fell to the ground. while Officer Fernandes then said Willard pointed a gun at him and Fernandes opened fire, hitting Willard.
According to the district attorney, Officer Fernandes told them he saw Willard lift his head and raise his gun, prompting Toth and Fernandes to fire again, shooting a total of 12 founds.
Willard was pronounced dead at Memorial Hospital with at least nine gunshot wounds. The autopsy also revealed he had methamphetamine in his system.
Investigators said they found Willard's gun was a realistic semi-automatic styled bb gun.
The district attorney's office ruled that the weapon was a "legitimate firearm" and the actions of the officers were justified.