The Cripple Creek City Council voted 4-0 Wednesday night to approve a project of special merit designation needed to build a new six-story hotel and parking garage for the Bronco Billy's casino.
The new hotel was controversial for other casino owners in town, who argued the new addition to the casino would not attract new visitors to town and does not fit with the historic architecture in town.
"The truth is we're all very concerned about the historic nature of Cripple Creek," said Triple Crown Casino CEO Larry Hill. I don't think anyone wants a glass, steel and concrete structure to be looming over this quaint mining town."
Hill also said he didn't think the town would support a larger casino, saying he doesn't see an increased demand from those living in Colorado Springs and Pueblo.
However, that's not the opinion of another local business owner. John Freeman is the co-owner of Cripple Creek Candy, a small business he runs with his wife. Freeman said Cripple Creek needs new energy to bring in a younger crowd and new visitors to Teller County.
"The overall outcome of bringing in a larger hotel with fine dining with some extra shopping is a step in the right direction," Freeman said.
He also said he hopes the decision spurs other casinos in Cripple Creek to build add more hotel rooms to make Cripple Creek more of a destination for people.
The proposed renovation would add 199 hotel rooms, a 112,350 square foot parking garage and a renovation to 12,600 square feet of gaming areas.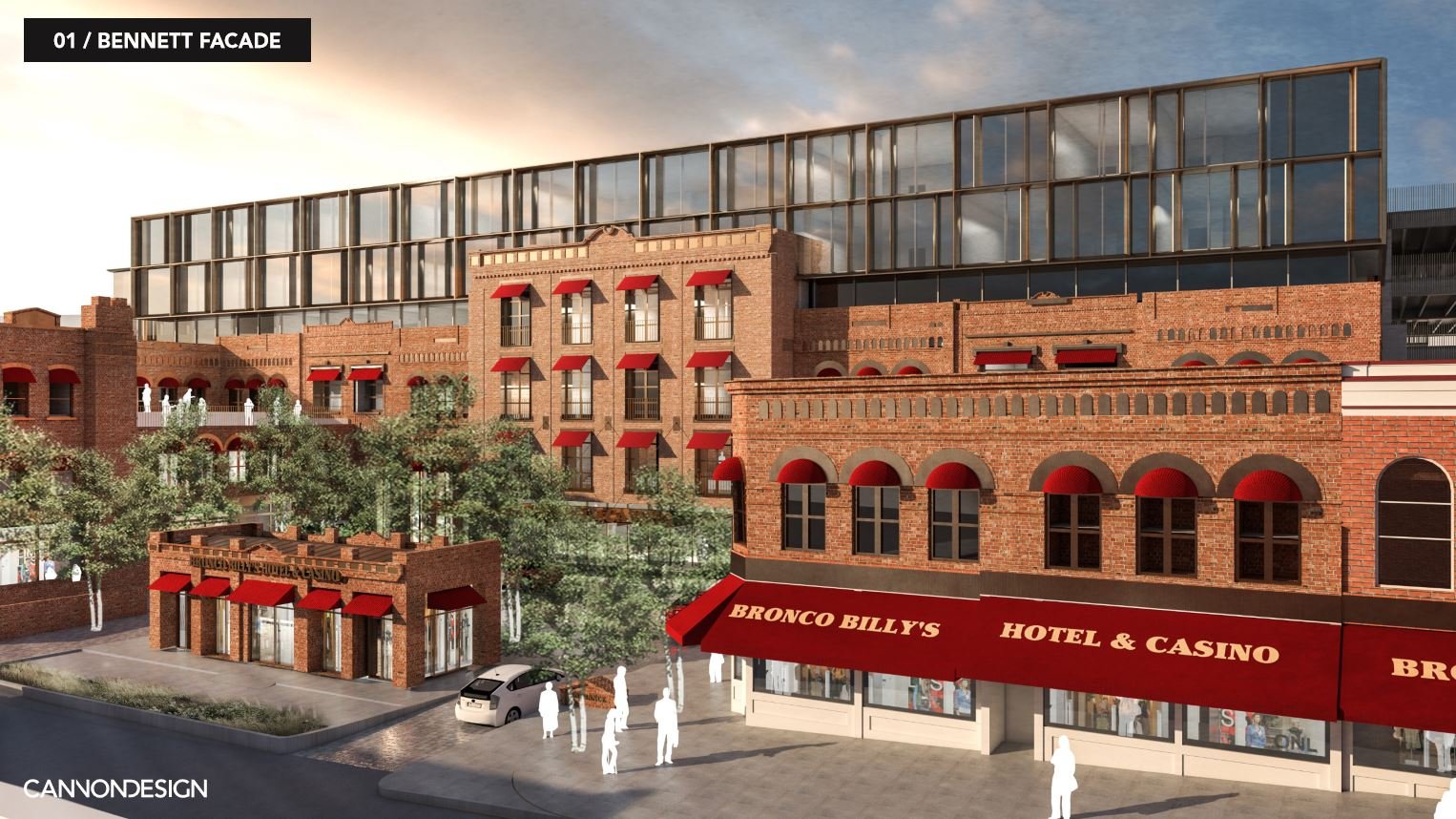 The proposed plans would completely change the appearance of Bennett Avenue and Second Street. The plan calls for the building to eliminate a portion of Second Street, in order to build across the existing area and into the current Bronco Billy's parking lot.
The hotel would reach six stories tall from Bennett Avenue, and five stories tall from Carr Avenue. Current city codes allow buildings to be five stories tall.
That didn't stop the City of Cripple Creek Historic Preservation Board to unanimously recommend the plans, which the city began the process of approving Wednesday night.
Cripple Creek's City Council will meet again on May 16 to further discuss the proposed project.