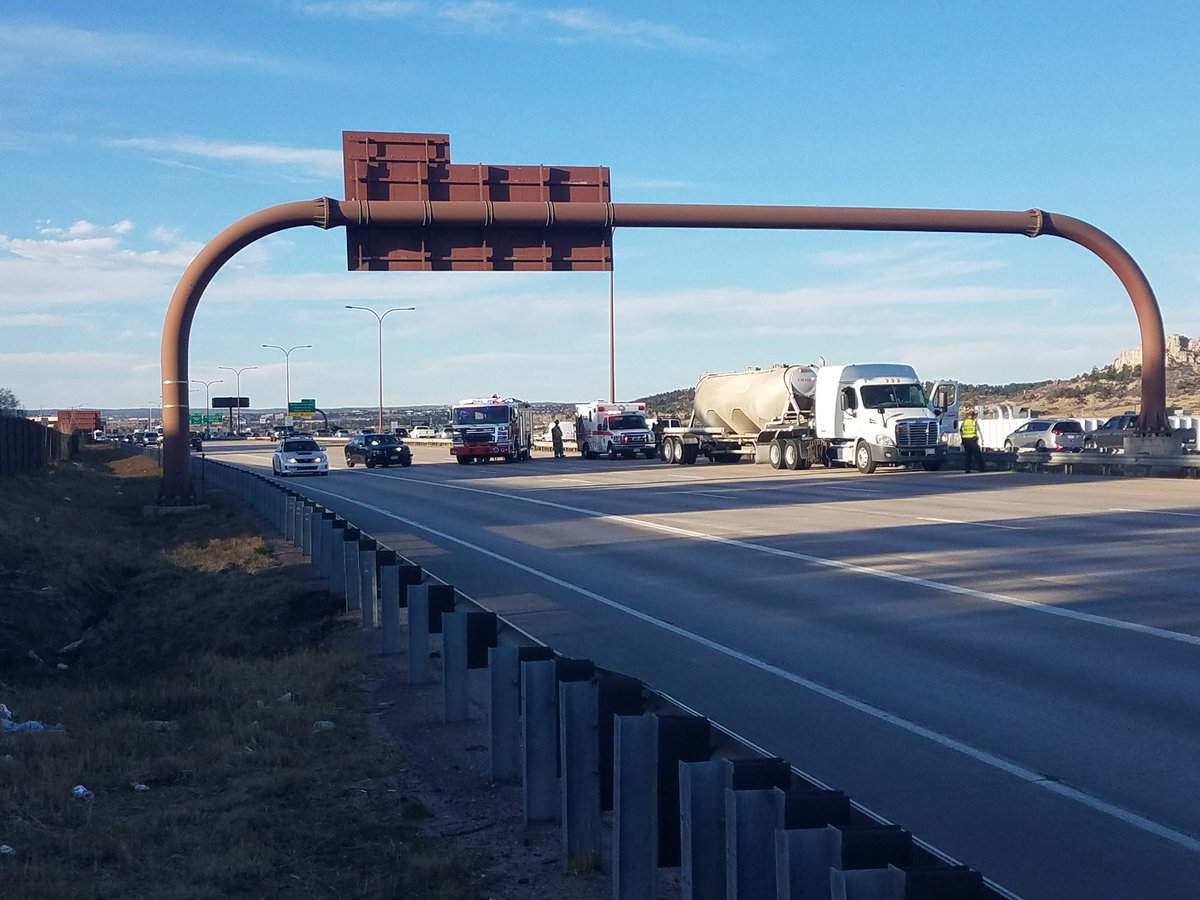 UPDATE: All lanes of I-25 are back open following an investigation into the crash.
---
Colorado Springs Police briefly closed southbound I-25 north of Garden of the Gods road because of a fatal crash involving a pedestrian.
As of 6:40 p.m. one lane of SB I-25 is open.
Colorado Springs Police said the victim was an adult male and multiple witnesses said they saw him try to cross southbound I-25. Speed and alcohol are not factors in the crash, as the driver does not appear to be at fault, according to CSPD.
Traffic is also being slowed near the Garden of the Gods exit in the northbound lanes.
Southbound traffic is being diverted onto Rockrimmon Boulevard and Woodmen Road.
Police said the closure will be "lengthy" and drivers should take alternate routes.