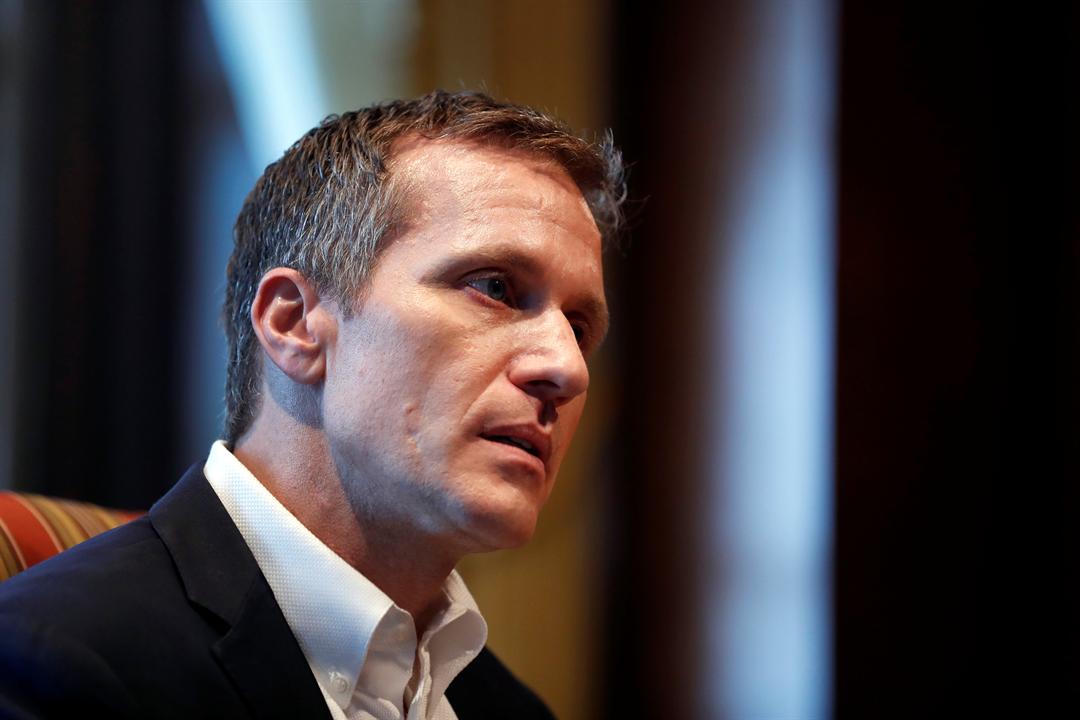 Missouri Gov. Eric Greitens listens to a question during an interview in his office at the Missouri Capitol Saturday, Jan. 20, 2018, in Jefferson City, Mo. Greitens discussed having an extramarital affair in 2015 before taking office. (AP Photo/Jeff Roberson)
A woman has testified that Missouri Gov. Eric Greitens slapped, shoved and grabbed her several times during an extramarital affair.

The testimony from Greitens' former hairdresser was released Wednesday by a special legislative committee investigating allegations against the Republican governor.

The woman testified that during a March 2015 encounter in Greitens' basement, he asked her if she would tell anyone about their interaction. When she didn't answer, he spanked her.

During a June visit to his house, she said Greitens slapped her face after she told him she'd had sex with her then-husband. She said she felt "like he was trying to claim" her.

She described another incident to the committee during which she said he smacked her, grabbed her and shoved her to the ground. She said she "instantly started bawling."
Greitens said the committee's report was "full of lies," calling the investigation a "political witch hunt."

The governor's comments Wednesday came an hour before the House committee was to release its findings.

The panel launched its investigation shortly after Greitens was indicted in February on a felony invasion-of-privacy charge.
(Copyright 2018 The Associated Press. All rights reserved. This material may not be published, broadcast, rewritten or redistributed.)