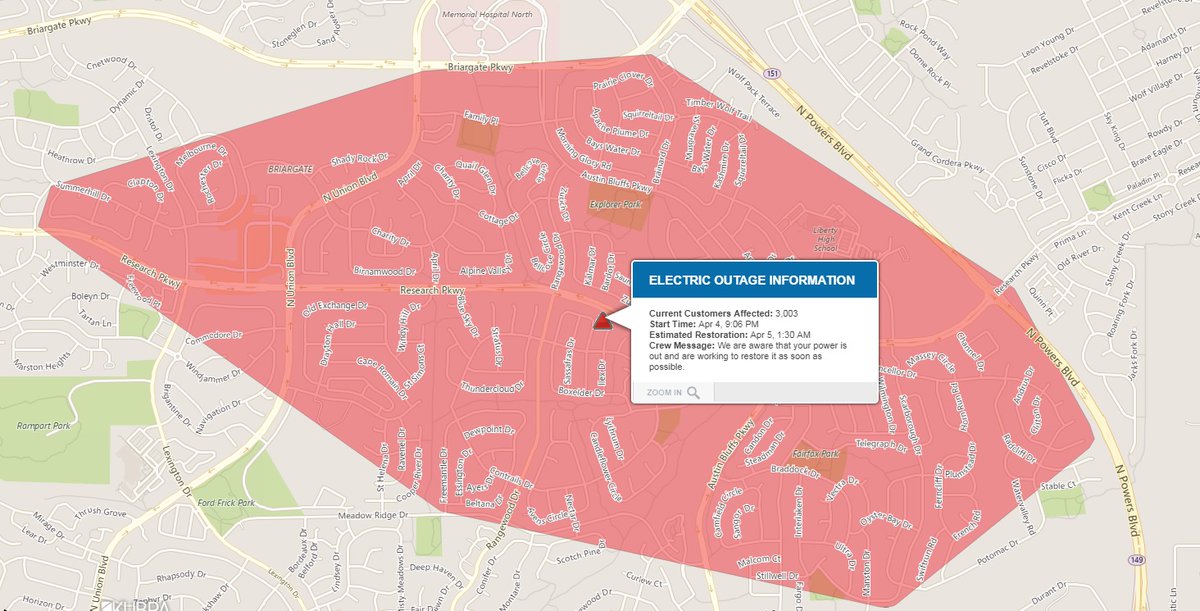 UPDATE: As of 9:45 p.m., power was restored to the area.
---
Colorado Springs Utilities said more than 3,000 customers are affected by a power outage affecting neighborhoods and businesses along Research Parkway Wednesday night.
The company said restoration time will take about one to three hours.
The cause of the outage is not yet known.