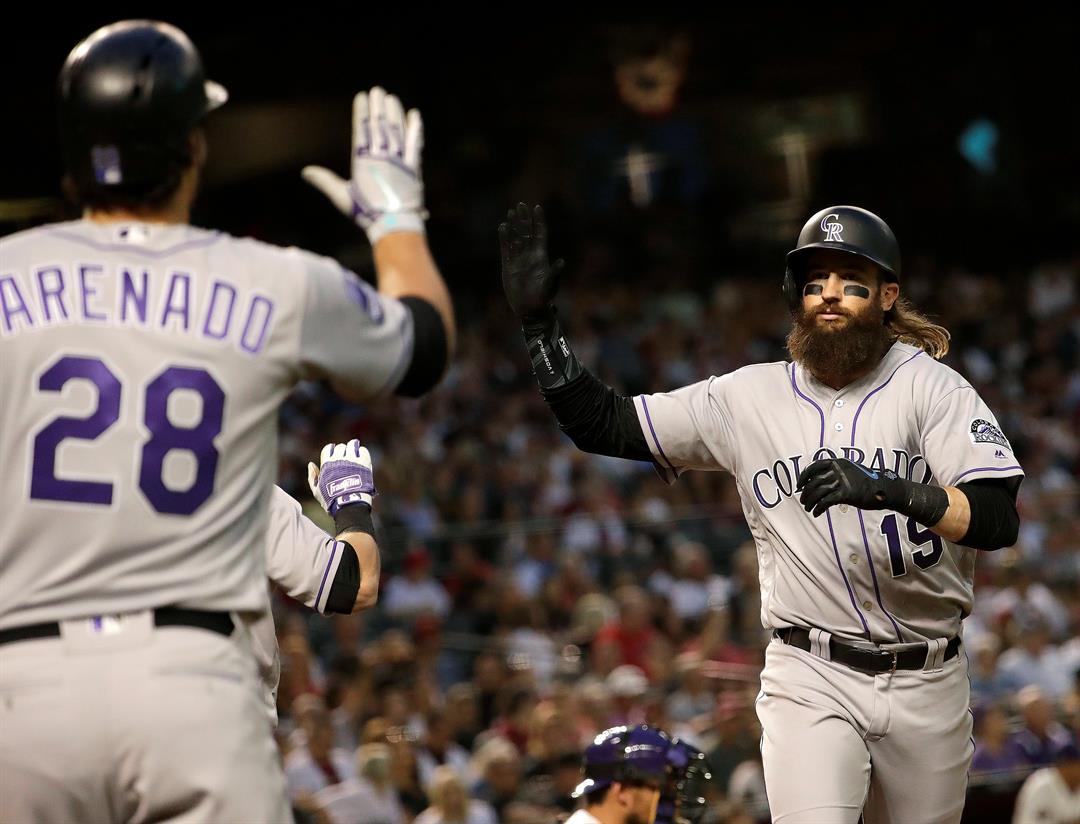 NL batting champion Charlie Blackmon made a long-term commitment to the Colorado Rockies rather than test next season's free-agent market, agreeing to a contract that guarantees $108 million over six seasons.

The two-time All-Star center fielder had agreed in January to a $14 million, one-year deal. The agreement announced Wednesday calls for a $2 million signing bonus payable within 30 days of the deal's approval by the commissioner's office, a $12 million salary this year and $21 million in each of the next three seasons.

Blackmon has player options of $21 million for 2022 and $10 million for 2023, and his 2023 salary can escalate up to $5 million based on plate appearances in 2022: $500,000 each for 400, 425, 450, 475, 500 and 525, and $1 million apiece for 550 and 575.

His 2023 salary would increase by $2 million if he is among the top three in MVP voting from 2018-22 and by $1 million if he finishes fourth or fifth. The 2023 salary is capped at $18 million.

As part of the deal negotiated by agents Sam and Seth Levinson, Blackmon can list 15 teams each season he can't be traded to without his consent.

The deal follows an offseason in which many top free agents struggled to find lucrative long-term deals.