COLORADO SPRINGS — A couple of weeks ago we told you to expect more motorcycles on the road as the weather warms up and news5 viewers are now asking what's the best way for their traffic safety concerns to get some attention.
Last year El Paso County led the state with 25 motorcycle deaths. This year in Colorado Springs alone there have already been 6 people killed in motorcycle crashes. Seeing our reporting on this troubling trend, news5 viewers tell me they hope their safety concerns can be looked at before it's too late.
In a growing city traffic safety concerns are a common complaint. So, News5 reached out to the Colorado Springs Police Department to find out the best ways to pass along traffic safety concerns to get them addressed.
Here is what law enforcement leaders are asking us to do...
First, if you're concerned about an ongoing problem with drivers in a particular area you are encouraged to use the GOCOS! APP to notify the police department with specific details. From there, that information is shared with the traffic unit for them to plan enforcement at that specific location.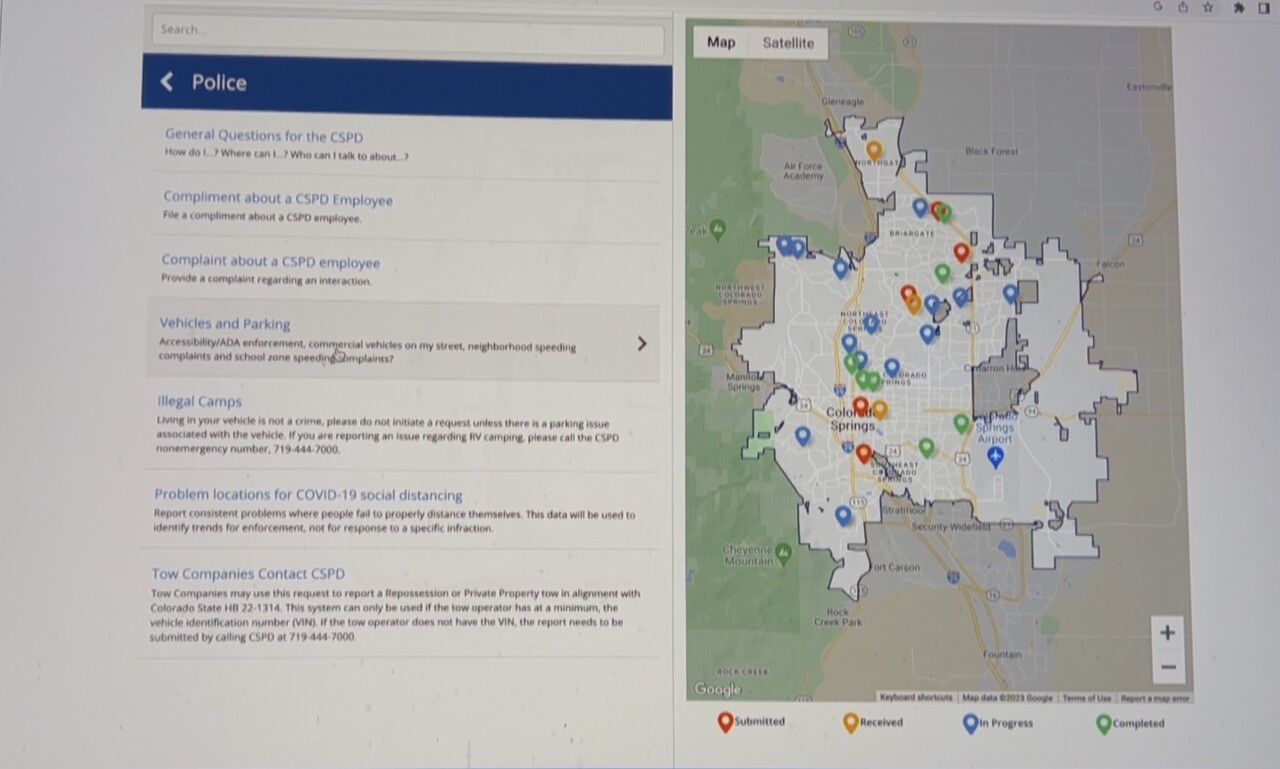 Now, if the concern is a roadway design issue, an area where you believe a speed limit needs to be adjusted, you'll get the best results by contacting the city traffic engineer's office.
Lastly, if it is an emergency where there is an imminent danger you can call 911.
If you have questions about filing that traffic safety report concern you can contact the Colorado Springs Police Department on its non-emergency line. You can also call the city traffic engineer's office at 719-385-5908.
We know it can take time to get these traffic safety issues addressed, so we spoke with the experts at Rider Choices.
They tell News5 the top 3 safety tips motorcycle riders should be following daily to stay safe are...
- Keep head and eyes up at intersections
- Be constantly looking for vehicles turning in front of you
- When stopped at a traffic light, keep an eye on mirrors to watch traffic approaching from behind
For a full list of safety tips and more information visit the Rider Choices website.
____
Watch KOAA News5 on your time, anytime with our free streaming app available for your Roku, FireTV, AppleTV and Android TV. Just search KOAA News5, download and start watching.