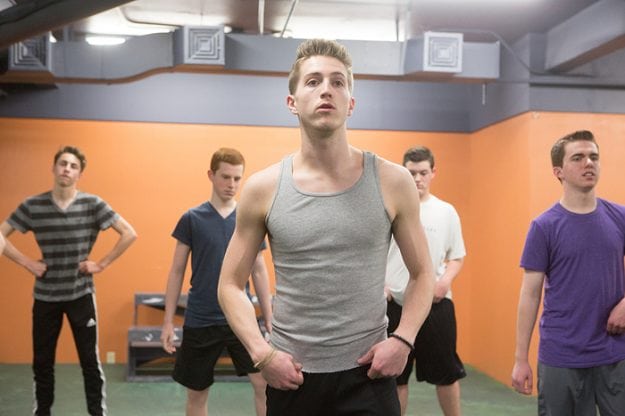 Participating in the arts is beneficial for all children, regardless of what kind of career they end up pursuing. Life skills that go along with a creative discipline are paramount to success later in that child's life. What many people don't realize is just how crucial the arts can be for young boys in particular.
"Our organization has always been 50 percent or more boys, and it's not what anybody expects in a performing arts school," says Linda Weise, CEO of Colorado Springs Conservatory (CSC), which provides world-class performing arts programs, classes and camps for students of all ages. "So we're stuck with this question: Why has this place come to mean so much for these boys, and what is it about this environment that's so conducive to their being successful?"
Here are three reasons why today's boys need the arts.
1. They Find a Safe Space to Express Themselves
After almost 25 years of running CSC, Weise has seen so many young boys with brilliant talent coupled with misdirected anger and no productive way to handle it – until they start tapping into their creativity.
"We have a safe zone here, a safe place where boys can have real conversations," Weise says. "Or you simply hear their music, and you're like, 'Oh, this is how you feel.'"
It's not about becoming the next Van Gogh or Van Cliburn – it's about learning to express what you feel and who you are. "Not all go into the arts," Weise says. "We have our fair share of doctors, lawyers and engineers, but they have that opportunity to be in a safe place where they can explore who they are, what their creative essence is and how they bring that to the world with courage."
2. They Feel a Social Connectedness That's Crucial to Development
"We're all a little weird in our own way," Weise says. "At the end of the day, just to be able to embrace the fact that you're different in a place where everybody is, that's amazing."
When boys and teens who feel isolated have the opportunity to be creative and feel accepted among other young kids, it can prevent violence or behavioral problems in the future. Learning how to share and how to listen and accept others' creativity is part of the eco-system. Empathy is a result. This is one of the many reasons Weise feels so strongly about the need for arts programming for young people.
Studies have shown that arts programs rewire children's brains, improving academic performance and reducing dropout rates.
"The more we strip them of opportunities to explore their passions and find out who they are, we breed misguided, angry kids," Weise says.
3. They Learn Skills That Will Help Them In Any Field
The skills boys develop in arts programs – work ethic, discipline, accountability, teamwork, adaptability – will serve them in virtually any career path. They learn how to set goals and work toward them. They learn to communicate and to listen. These are all things that most employers struggle to find these days. Kids that come from strong arts backgrounds possess them simply through the process of being committed to their creativity and studies.
And if they do want to pursue arts professionally, there are more opportunities now than ever, from writing music for video games, developing creative marketing tools to working on indie and documentary films.
"Ultimately, we want to encourage young boys to explore that creative side of themselves and feel confident about themselves," Weise says.
Founded in 1994, Colorado Springs Conservatory's mission is to inspire, motivate and challenge all students to aspire to their highest potential as artists and as human beings through arts immersion studies and community arts advocacy participation. For more information, call (719) 577-4556 or visit ColoradoSpringsConservatory.org.
*About Sponsored Content
KOAA offers useful, valuable information from select sponsors on these pages. This content is not produced or endorsed by KOAA News 5. To learn more about being a Sponsored Content provider on this site, contact our digital sales specialists.