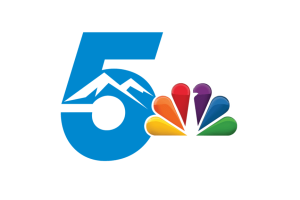 Ryan Martin is a Multimedia Journalist for KOAA News5 who joined the team in October 2021 following prior broadcast and reporting roles in North Carolina and South Dakota.
A Colorado native, Ryan has a passion for the entire state. His first time leaving the Centennial State was when he joined the Marine Corps in 2009. Ryan lived in the Tar Heel state on three different occasions, but always knew he would find himself back in Colorado.
After his time in the Marines, he attended Colorado Media School to learn the hands-on aspect of what it takes to put together high-quality video projects, including news stories.
Some of the most memorable moments in his career so far include covering the struggles of Native Americans living with limited resources on the reservations throughout South Dakota, as well as getting to tell the stories of Marines living on Camp Lejeune. Ryan's passion is telling stories of people who are often overlooked and want their voices heard.
Ryan loves sports, especially the Broncos, Nuggets, Avalanche, and Rockies. He spends much of his time with his daughter and is excited for her to grow up in the state he loves so much.
Contact Ryan:
Email: ryan.martin@koaa.com
Facebook: Ryan Martin TV
Instagram: @ryandmartintv
Twitter: @RyanDMartinTV