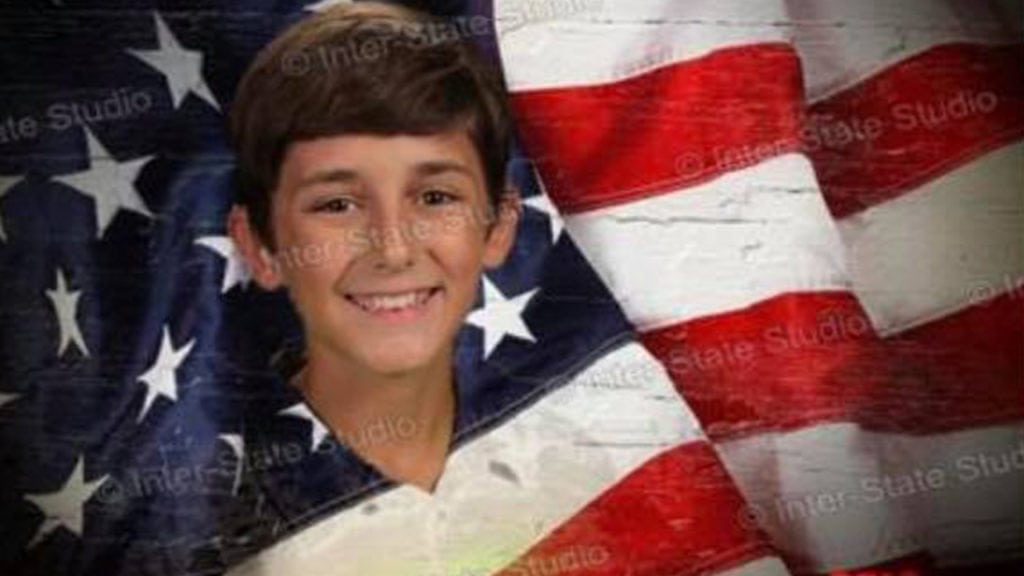 ST. LOUIS – Going back to school can be a stressful time for families.
There are all the supplies, new clothes and nerves from the kids.
For Missouri Mom Laurel Boone Hutsell, it was the school pictures that caused problems. She and her son Carter decided a green shirt would look great for the pictures, but she had no idea the photos would be taken with a green screen as the background.
That resulted in eight choices of photos featuring Carter's floating head and arms in front of different scenic locations and patterns.
Hutsell posted on Facebook that she was the #momoftheyear and that she liked the photo of her son blending in with the American flag background the best.
Part of her post read:
"Seriously cracking up! At least his hair and smile were on point!"
Hutsell tells News 5 the photography studio fixed the photos for her and she said they got a kick out of the mishap too.
The full post is listed below: