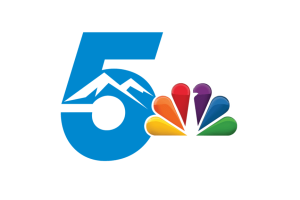 Michael Crowley is the Assignments Manager for KOAA News5 in Colorado Springs and Pueblo, Colorado.
Michael comes to KOAA News 5 from Oyster Bay, New York where he was born and raised. He got his first job at the nation's first local 24-hour news operation in 1986 for News 12 Long Island. Since then, he's worked in such markets as New York, Baltimore, Raleigh, Tampa, New Haven, Omaha, Phoenix, and Seattle. He graduated from the New York Institute of Technology with a Bachelor of Fine Arts in Communication Arts.
In his time working in broadcast journalism, Michael has assisted in the coverage of such stories as Flight 800 Avianca crash on Long Island in 1990, the Long Island Railroad gunman coverage in 1993, the attacks on the World Trade Center in 2001, the landing on Hudson in 2009 with Captain "Sully" Sullenberger, as well as the owner who was attacked by her pet chimpanzee in Connecticut 2009.
Michael also coordinated several weather events throughout his career such as storm coverage on the east coast in North Carolina and Florida and tornadoes in Nebraska. Michael was able to get up close and personal in coverage of tornado damage in Nebraska which brought a clear understanding of the emotional impact tornadoes can bring. Michael's aim is to be objective and tell stories that have a true impact on our viewers' lives.
Michael's father was in law enforcement, serving as a police officer on Long Island. His mother worked for the village where he grew up. From a family of five, three sisters and one brother, Michael enjoyed growing up with a large family but also loved growing up near the beach where he spent most of his time, sailing, and fishing on the Long Island Sound.
A love for ice hockey, playing in many A flight leagues, he loves getting on the ice and enjoying a good competitive game of hockey every now and then, when the knee feels up to it. He also loves a good baseball game, football, hiking, playing his acoustic guitar, and listening to classic rock and country; Billy Joel, who lives in Michael's hometown of Oyster Bay, and of course the great one from Texas - George Strait! If not in the newsroom, you can find Michael driving in the mountains where he loves to be.
Contact Michael:
Email: michael.crowley@koaa.com