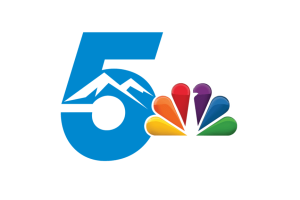 Dez Rowe is a Photojournalist for KOAA News5 who started her career just three short weeks before earning her degree from Colorado State University - Pueblo in Mass Communications with a double emphasis in Electronic Media and Integrated Communications.
During her time at CSCU, she was the assistant manager of the Rev 89 KTSC-FM, and also a host for the T-Wolf talk Sunday public affairs talk show. She also picked up experience in photography at sporting events, ran the social media accounts and was in charge of daily news briefs.
"Through the course of my education, I learned how to take a life long passion and make an honorable career out of it. Ever since i was a small child whenever a camera would be in use around me I would always want to be the one operating it. Now with KOAA, my dreams are coming true," says Dez.
Dez believes the news is a key part of our American infrastructure, as a check to power, and to bring the facts to the people and let them decide how to feel about it.
As a native of Colorado, she loves all things outdoors, including camping, fishing, 4-wheeling, and playing in the river. In her free time, Dez also loves to fix just about anything and is often engaging in woodworking or sculptures.
Her nickname is Pockets because she's always prepared with just about anything anyone could need in her pockets.
Contact Dez via Email: dez.rowe@koaa.com
Follow on social media: Twitter | Instagram