OTERO COUNTY -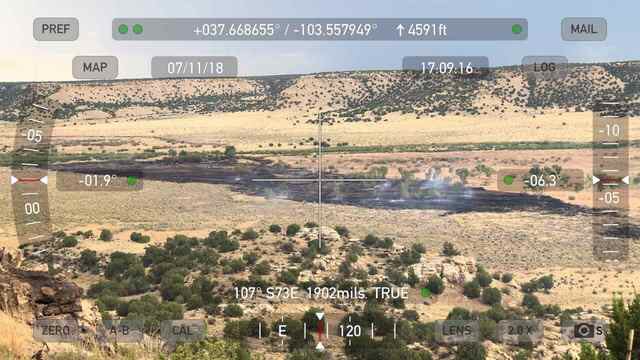 (Photo courtesy of Aaron Eveatt @LJFDChief)
The U.S. Forest Service said a wildland fire burning in the Picketwire Canyon area in Otero County has burned 10 acres Wednesday and is 65 percent contained.
The Withers Canyon Fire started at approximately 2:43 p.m. Wednesday about 22 miles south of La Junta.
La Junta firefighters called for additional resources Wednesday evening to fight it, after they and the Rocky Ford Fire Department extinguished two other small fires burning in the county.
The fire is not threatening any structures. The Forest Service said a cause has not been determined, but La Junta Fire Chief Aaron Eveatt tweeted there were multiple thunderstorms in the area when they responded to the fires across the county.