COLFAX COUNTY, N.M. -
Smoke from the Ute Park Fire burning in the Sangre de Cristo mountains in northern New Mexico is visible in parts of southern Colorado Thursday evening.
The fire is threatening approximately 50 structures and has forced evacuations for the community of Hummingbird and surrounding areas. The fire was reported near Highway 64 between Eagle Nest Lake and Cimarron in Colfax County.
It's burned an estimated 5,000 acres, but no structures have burned, according to the state of New Mexico. State officials said it started around 2 p.m. and blew up in size from 150 acres to more than 1,000.
Satellite imagery shows smoke is drifting to the northeast over Trinidad and parts of Las Animas County.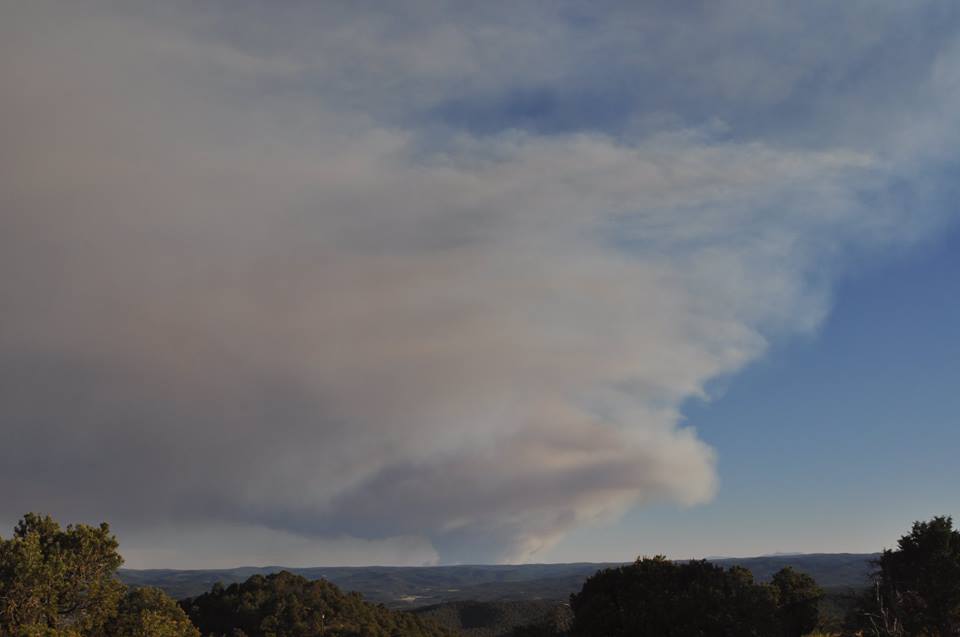 (Photo from Trinidad courtesy of Kurt Van Tassel)
The cause of the fire is not yet known.
Due to dry and gusty conditions, the National Weather Service has issued a Red Flag Warning Friday from 10 a.m. to 9 p.m. for counties along the front range.