COLORADO SPRINGS -
Colorado Springs School District 11 announced two finalists to be the next superintendent at a special Board of Education meeting Wednesday.
D11 said Dr. Joel Boyd from Boston Public Schools and Michael Thomas from Minneapolis Public Schools are finalists to take over for retiring Superintendent Dr. Nicholas Gledich.
Boston Public Schools lists Boyd as one of its seven instructional superintendents. He also previously served as the superintendent of Santa Fe Public Schools and as the assistant superintendent in Philadelphia Public Schools. Boyd was also a principal at one of Philadelphia's largest middle schools He is Harvard educated, receiving a master's degree in a fellowship program there.
Boyd was recently considered a candidate as superintendent for Fort Worth Public Schools and Bellevue Schools near Seattle.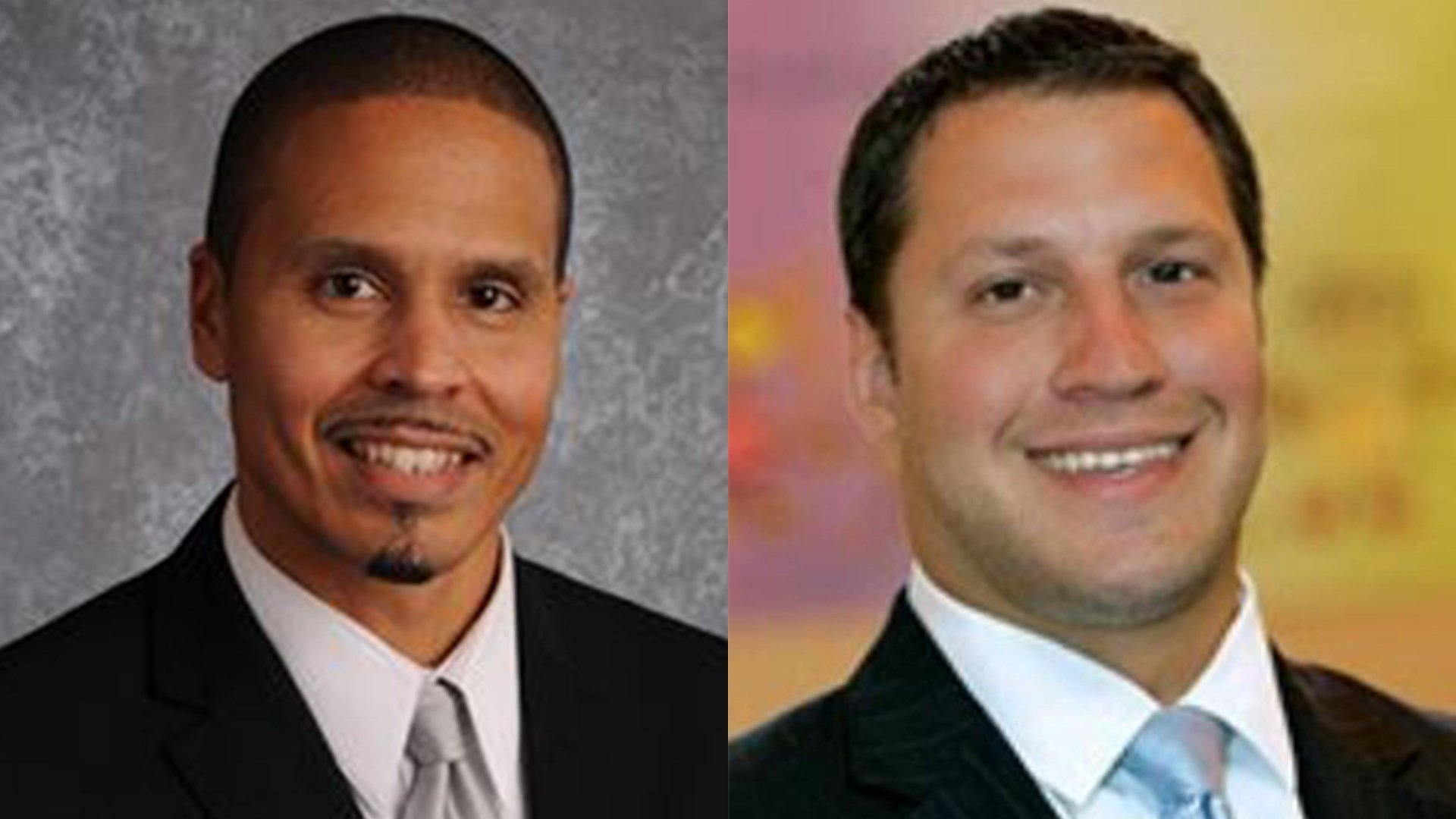 (Michael Thomas, left, Dr. Joel Boyd, right)
Thomas is listed as the Minneapolis Public Schools Chief of Schools. He previously served as a principal at elementary and middle schools in the Osseo Public School District, a district on the northwest side of the Minneapolis metro area. Thomas was a Bush Fellow at the University of Minnesota for his masters degree in social work.
The Minneapolis School District's website described his current job as "accelerating student achievement and overall school improvement that is aligned to the core values and academic goals" of the school district's master plan. It also said he was doctoral candidate at the University of St. Thomas.
The district said both candidates being considered to fill the position, which Gledich occupied since 2009. In a tweet Wednesday afternoon, it said both Thomas and Boyd were announced in no particular order and will be considered in the final round of interviews.