PUEBLO COUNTY -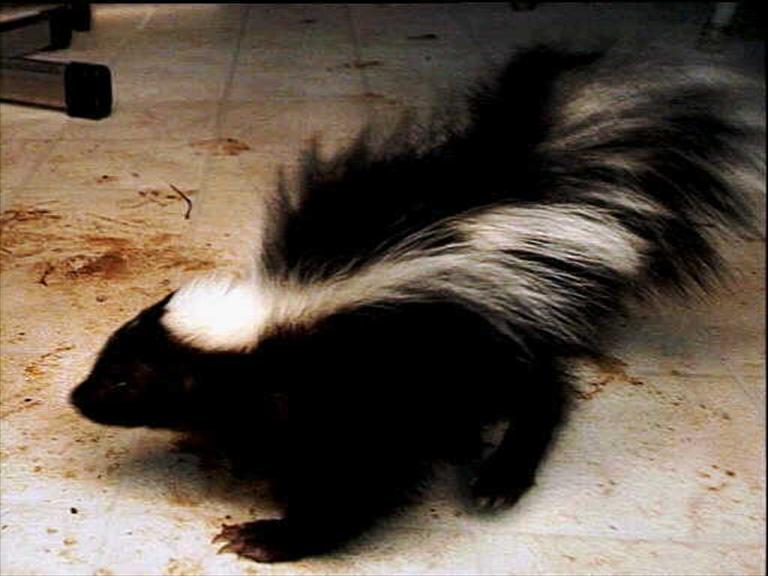 The Pueblo City/County public health department said a skunk tested positive for rabies in north Pueblo County near County Line Road.
Health officials say it's the first skunk to test positive for rabies in the county since 2014, but as News 5 has reported, El Paso County has seen more than 40 skunks with rabies so far in 2018.
The health department said a skunk was reported in the Belmont area near Fountain Creek acting aggressive toward people and other animals in the area.
"It is important to protect pets and livestock from rabies with a rabies vaccination. Make sure rabies vaccine is up-to-date. That is the only way to protect your pet or livestock from rabies if they have contact with a rabid animal," said Vicki Carlton, program manager at the Pueblo Department of Public Health and Environment.
This is the third animal to test positive for rabies in Pueblo County this year, including a puppy that died earlier this year.
Health officials advise residents to look out for skunks or other wildlife that are acting strange during daylight hours. It also provided other tips to avoid getting rabies.
Ensure dogs, cats, and ferrets are up-to-date with their vaccination for rabies from a licensed veterinarian.
Discuss vaccinating horses and other livestock with your veterinarian.
Do not feed wild animals or allow pets around wild animals. Teach children to stay away from wild animals. Do not keep pet food outside, as that may attract wild animals.
Protect all pets, particularly animals too young to be vaccinated, from contact with wild animals. Vaccinate puppies and kittens for rabies as early as three months old.
Contact a veterinarian if a dog or cat is bitten or scratched by wild animals, such as skunks, bats, foxes, or raccoons.
If bitten by a wild or domestic animal, contact a physician and Pueblo Animal Services at 719-544-3005 immediately.
Skunk tests positive for rabies in Pueblo