AIR FORCE ACADEMY -
The Thunderbirds will return to soar over Colorado Springs for the Air Force Academy's graduation next Wednesday, but the team will arrive in the Springs two days earlier.
The aerial demonstration team will fly at 10 a.m. over the academy next Monday to survey the academy and the surrounding terrain. The team will then practice its full performance over Falcon Stadium starting next Tuesday from 11 a.m. to 12 p.m.
Then on graduation day Wednesday, the Thunderbirds will perform from 12:30 p.m. to 1 p.m. as the graduates throw their caps.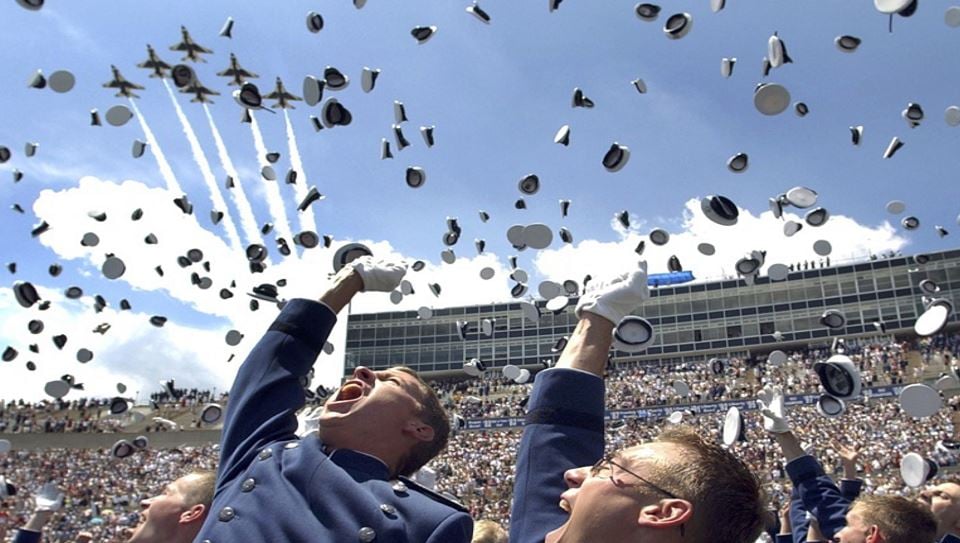 Per FAA regulations, roads in the area will be closed during practice and performances next week. On Tuesday from 9 a.m. to 3 p.m. and Wednesday from 10 a.m. to 1 p.m. the following roads will be closed:
Stadium Boulevard from Tri-intersection bridge to Parade Loop
Community Center Drive from Stadium Boulevard to E. Douglass Drive
Academy Drive from Stadium Drive to the Falcon club
Drivers along I-25 will also see them, but they should not pull over or stop to watch the performances.
News 5 will have live coverage of the ceremony on koaa.com and reports throughout the day on KOAA News 5.