DOUGLAS COUNTY -
The FAA and the NTSB, as well as other agencies are resuming an investigation on Saturday morning after one person was killed when their Cirrus SR-22 aircraft crashed shortly after take-off on Friday night.
South Metro Firefighters responded to the crash that ended up causing damage to a home between Parker and Lone Tree in Douglas County.
Firefighters said there is a very large debris field in the area as a likely result of a high speed impact.
Photos from the scene appear to show a part of an engine lodged into the side of the side of a home in the area. Firefighters said people were inside the kitchen of the home when the crash happened, but no one inside was hurt.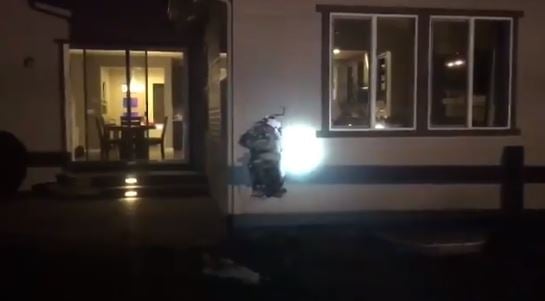 The Cirrus SR-22 is a small aircraft designed to hold up to five people.
The plane reportedly took off from the Centennial Airport at 8:12 p.m. and then dropped off of radar at 8:23 p.m. That's when the airport contacted South Metro Fire, and the wreckage was located at 8:30 p.m. Details of the flight path of the plane have not been released.