COLORADO SPRINGS -
The Colorado Springs Professional Firefighters are asking the city for the ability to collectively bargain contracts moving forward.
It comes after an extremely busy 2017 for the city's firefighters. They worked 463 extra shifts, the equivalent of 11,000 hours, on mandatory overtime to fill adequate staffing levels, according to union president David Noblitt.
"The men and women that are behind me effectively were told that they were unable to go home. Those shifts resulted in 72-hour stretches, which ultimately ended up in a 96-hour work week," Noblitt said.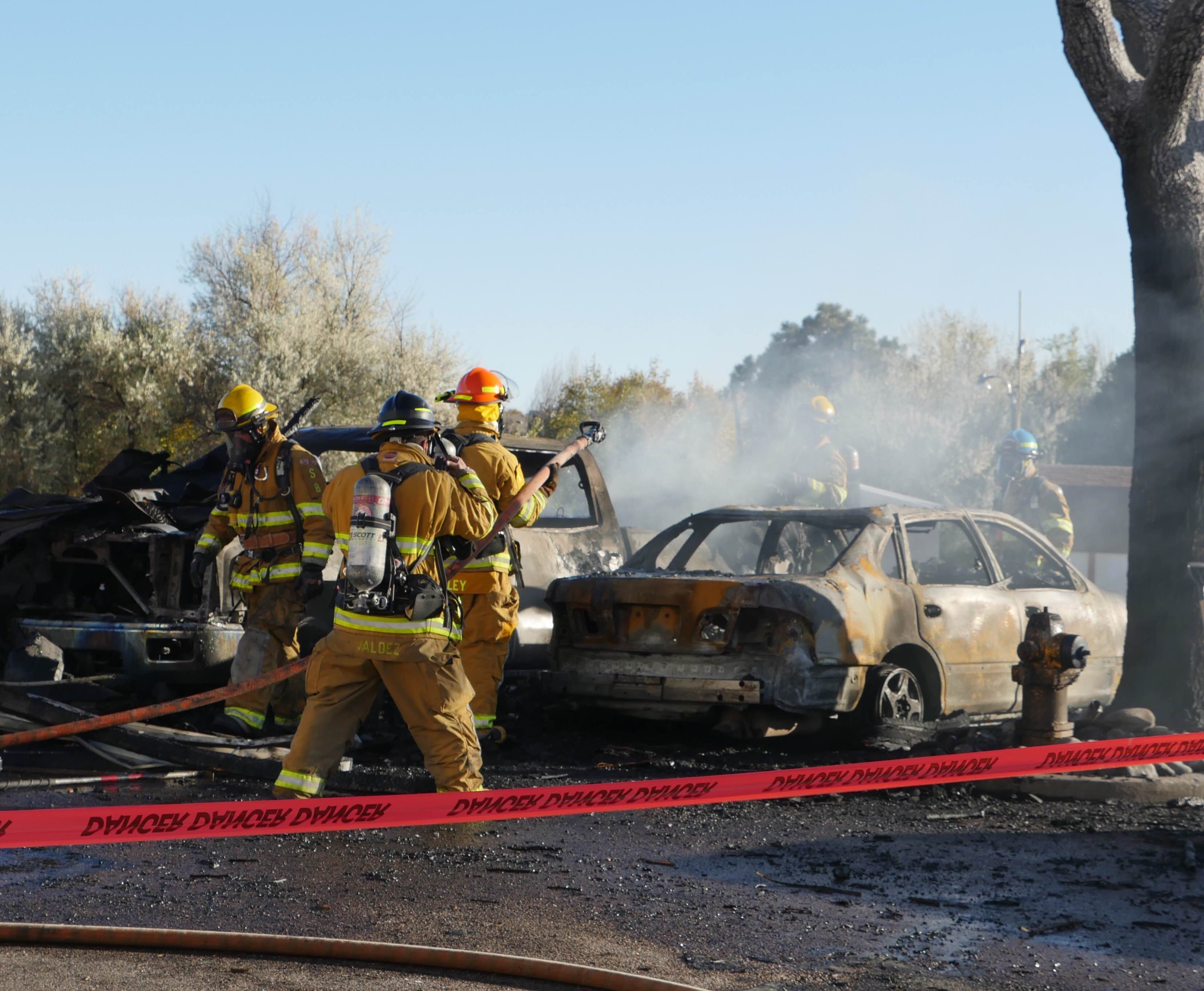 That's why dozens of firefighters attended Tuesday's city council meeting, asking for the right to collectively bargain. In doing so, the firefighters and city would specifically define the conditions of employment — like hours, wages and overtime pay — all agreed upon and negotiated through a neutral third party.
"These firefighters are some of the most highly-trained rescuers in the state, if not the country, and these firefighters risk their own lives and health for the residents of Colorado Springs," said John Roy, a member of the union.
But firefighters tell me it's more than a contract issue.
Twenty percent of the department's front-line apparatus are more than 20 years old. Some of the apparatus have more than 300,000 miles on them, and it doesn't stop there.
"We currently are using our oldest reserve brush trucks as front-line response vehicles, as everything else that we have has worn out," Noblitt said.
Additionally, the department's information technology is also in need of critical upgrades.
In all, firefighters said it's about solidifying their future — in staffing, equipment and pay — no matter who's in charge at the city level. It's an idea Colorado Springs City Council President Richard Skorman agrees with.
"We're going to be bigger, and more people are moving here, and we need to prepare for the future," Skorman said. "They have been a stepchild in the past, and I think they have a right to want to change that."
The idea wasn't fully endorsed in council Tuesday. Some council members said they aren't against prioritizing public safety, but they don't think collective bargaining is the right way to do that.
Meanwhile, the firefighters' union said it has reviewed the city's budget and believes money can be re-allocated to the department, without raising taxes. The union is currently crafting it's proposal with help from city staff to ensure it's legality, Skorman said.
Once finished, council would vote on whether to allow the proposal onto the ballot for April's municipal election, which has to be done by January. If council doesn't approve, firefighters could petition their way onto the ballot with signatures, but the time for that is running out.