COLORADO SPRINGS -
KOAA's Rob Quirk was honored to serve as the host to Colorado Springs District 11's Crystal Apple Teacher Awards Banquet, an event honoring outstanding teachers in the district.
The event honored six teachers at varying levels of education in the district. The winners of the award this year were:
Mark Peterson, Scott Elementary School
Susan Gimarc, West Middle School
Trevor Burnley, Adams Elementary School
Kristen Ten Brink, Galileo School of Math and Science
Scott White, Sabin Middle School
Bryce McClean, Coronado High School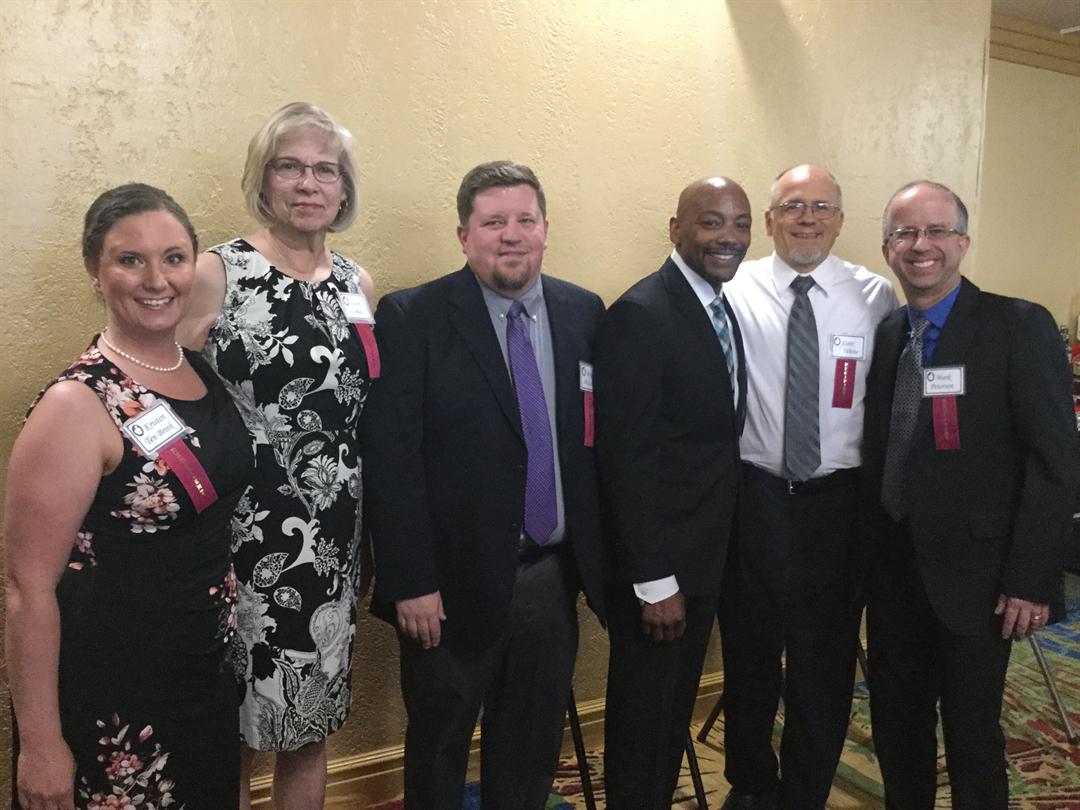 (Pictured left to right: Kristen Ten Brink, Susan Gimarc, Bryce McLean, Trevor Burnley, Scott White and Mark Peterson)
The awards also honored outgoing Superintendent Dr. Nicholas Gledich and Deputy Superintendent Dr. May Thurman, who are retiring this year.