COLORADO SPRINGS -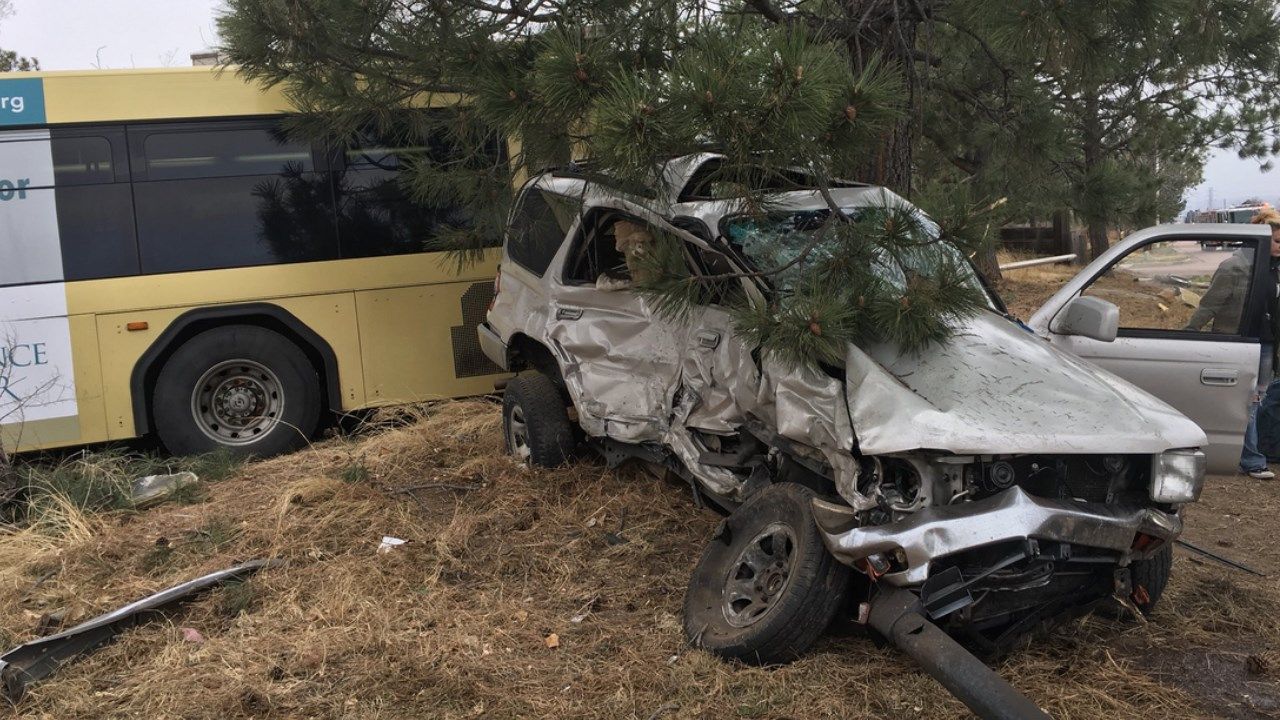 (Photo of the scene from April 6, 2018)
Colorado Springs Police said the driver of an SUV that was hit by a Mountain Metropolitan bus in on April 6 died from his injuries Saturday morning.
Police have not yet identified the driver. They say no charges are expected in the crash.
Police said the man pulled in front of the bus through the intersection of Hancock Ave. and Monica Drive when the bus collided with the vehicle before it made it through the intersection. The bus and the SUV careened into a yard.
The bus driver and a passenger from the bus were taken to the hospital with injuries not considered to be life-threatening after the crash.
The man's death is the 16th traffic death in Colorado Springs this year.