Officials at the Air Force Academy are working to have everything in place for the upcoming graduation week of their 60th Graduating Class next month.
Graduation week starts on Sunday, May 20th and concludes with the Graduation Ceremony at Falcon Stadium on Wednesday, May 23rd.
Graduation Week is comprised of a multitude of activities and events across the U.S. Air Force Academy. Cadets and their guests take part in receptions, award ceremonies, baccalaureate services, concerts, parades, air demonstrations, and commissioning ceremonies.
The week culminates at Falcon Stadium with the Graduation Ceremony. Secretary of Defense James Mattis will be the speaker for this year's ceremony. At the close of the ceremony, cadets are dismissed and ceremoniously toss their caps into the air. Cheers and celebration are quickly silenced by the roar of the legendary Thunderbirds flying overhead to honor the graduating class. More information is available by visiting the Guest information and Schedule of Events pages.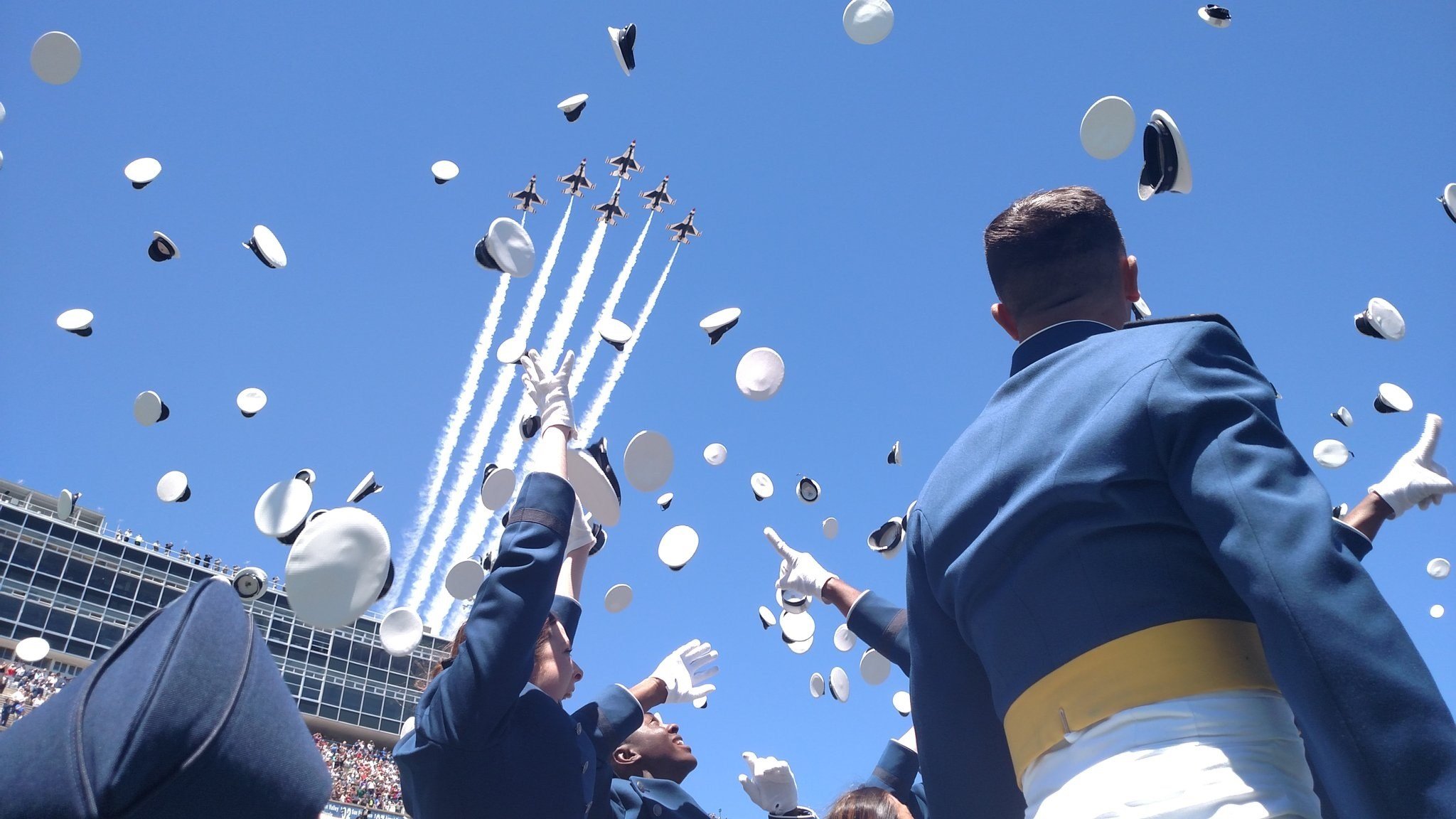 Air Force Thunderbirds Demonstration
The USAF Thunderbirds Demonstration takes place over Falcon Stadium immediately following the graduation ceremony. The team is comprised of selected pilots assigned to demonstrate the coordination, discipline and flying ability that combat-capable pilots require to fulfill their vital role in our nation's defense.
Tickets are required for the graduation and there are a limited amount of them available.