DENVER -
Clean up efforts are underway all over the Denver Metro area after high winds did serious damage on Tuesday.
Roughly 10-thousand customers are still without power as of Wednesday morning. Xcel Energy says at one point, just shy of 117-thousand customers lost power. While crews were able to get the power back on for a large majority of customers, it may take longer for other to see their service restored. Crews worked overnight to repair downed power lines.
Several schools canceled classes Wednesday due to power outages and fallen trees.
Old trees in the Washington Park neighborhood were knocked over by the sheer force of the wind.
West Metro Fire tweeted this picture of a tree that blew into a home at 24th and Harlan in the Edgewater area.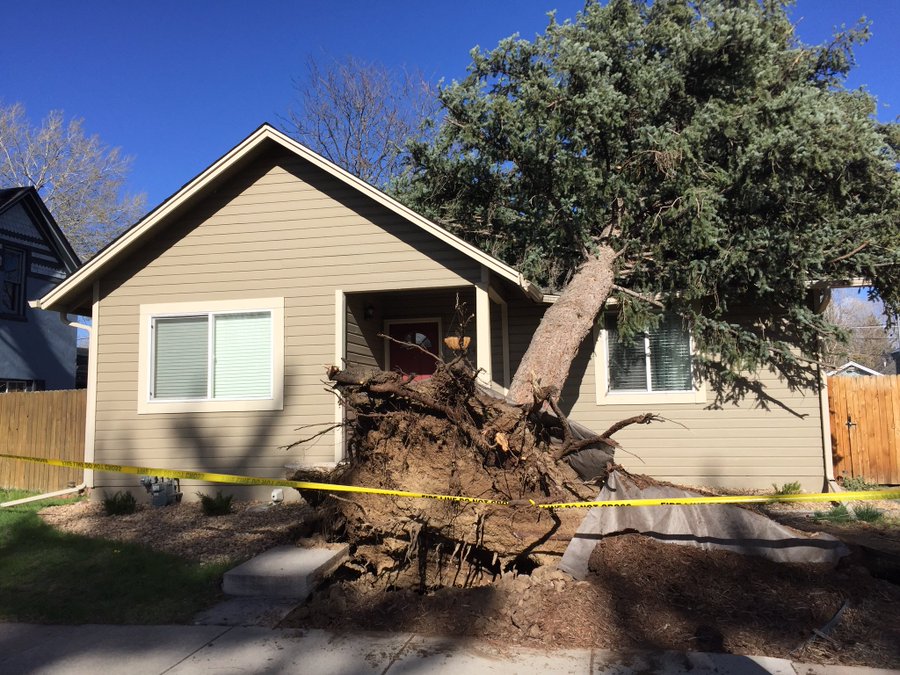 City crews will be out all day on Wednesday trying to remove debris and hazards from roadways and they remind people to stay away from downed power lines. Show caution if you have plans to drive through neighborhoods or use side streets.