COLORADO SPRINGS -

Fire season doesn't officially start for another few weeks, but the lack of moisture across southern Colorado has fire experts greatly concerned for the summer ahead.
A handful of grass fires and wildfires have already ignited across the state, burning through fuels and taking advantage of low relative humidity.
Tony Anderson, service hydrologist for the National Weather Service, said the problem actually started in 2017.
"We had, actually, a very good February. If it had fallen in a normal year, we would've all been thrilled," Anderson said. "It just was not enough to offset the deficits that we built up through the fall."
Colorado Springs received nearly 18.5 inches of precipitation in 2017. That's right around two inches above normal, but most of the precipitation occurred in the first nine months.
"It kind of shut off last fall, and it's stayed pretty minimal through the whole winter," said Kathy Torgerson, meteorologist at the National Weather Service. "So yeah, we're pretty dismal right now."
Meaning now, just a couple of weeks away from fire season, the majority of the state is well below average and much more susceptible to flames.
"Things are not looking terribly good. We've reached a point of almost no return," Anderson said. "It would be almost impossible for us to get to a normal or average snow pack. So, we're going to have to expect a below normal year."
That's where the problem lies.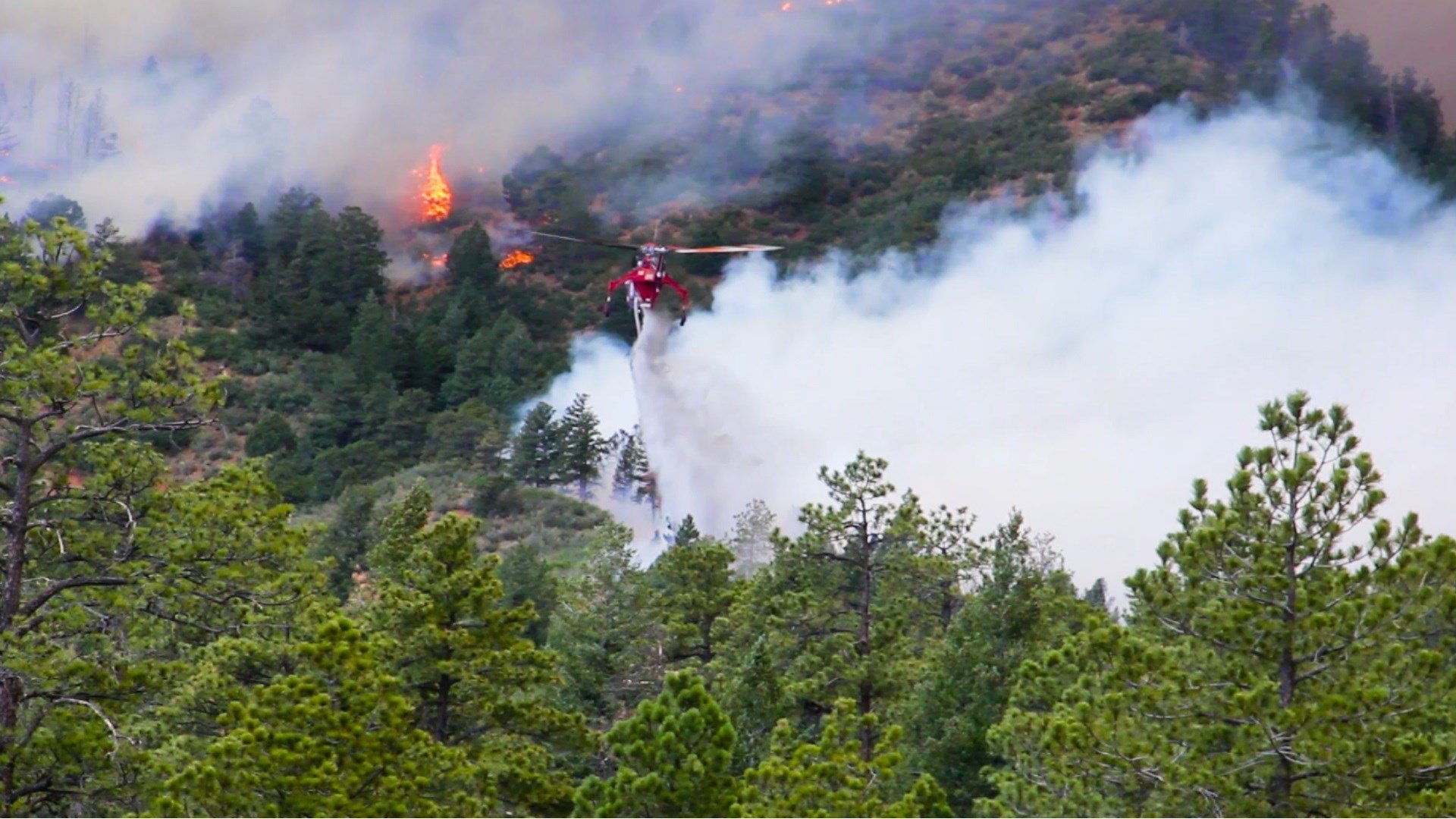 ?
Looking at precipitation totals since 2001, Colorado received fewer than 10 inches just three times. Those years include 2002, 2010 and 2012, which coincide with some of the city and region's worst wildfires.
In 2012, the Waldo Canyon Fire destroyed more than 300 homes. The snow pack and water levels we're seeing now are comparable to where they were back in 2012, and close to record-lows.
"Even with a big April, we won't get near a normal snow pack," Anderson said.
And with more dry, windy days in the forecast, firefighters are asking the public to be especially careful.
"So, if we continue down a path, yes, it is a red flag that we need to consider and make everyone situationally aware," said Fire Captain Brian Vaughan, public information officer for the Colorado Springs Fire Department. "The most important thing is that we get the community involved as well."
The Colorado Springs Fire Department wants to remind residents that the department does have a mitigation unit. Firefighters will come survey your residence, assess your risk level and make recommendations for what to do to mitigate your risk.