DENVER -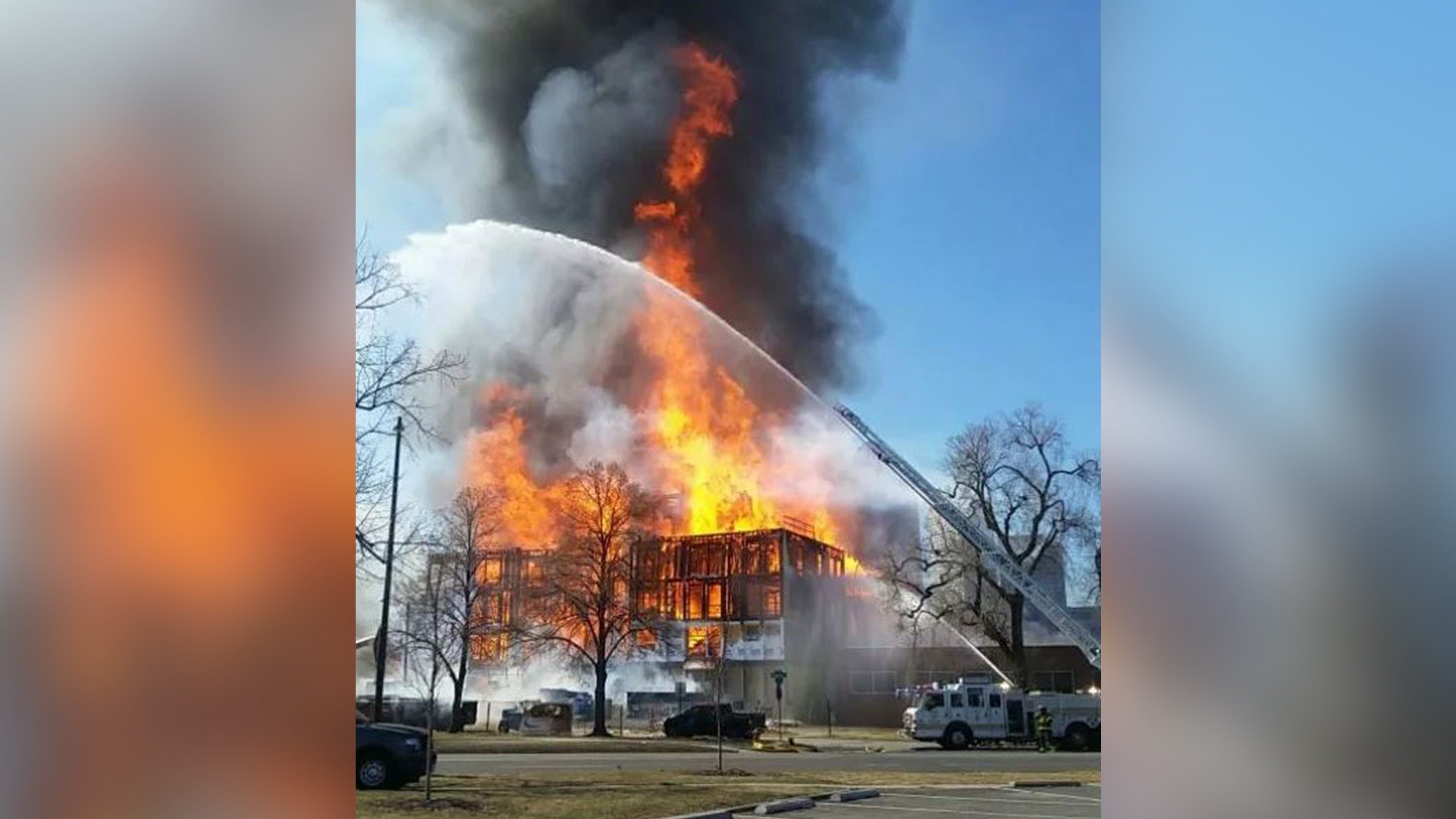 At least one person was killed and six others were injured in a fire that destroyed a building under construction near Capitol Hill in downtown Denver.
The Denver Fire Department said investigators found a body. Fire department Capt. Greg Pixley said earlier that two construction workers didn't check in with their co-workers or supervisors after the fire broke out around midday Wednesday, sending a plume of black smoke about 200 feet over the city.
Firefighters have not yet identified the person killed in the fire. One person was taken to the hospital in critical condition, a firefighter was injured and four others were treated for smoke inhalation.
The heat from the fire was so intense, that dozens of vehicles were destroyed in the area. Just shy of 100 firefighters responded to help contain the fire, four other buildings were also damaged.
The fire spread quickly in the building with so much exposed wood, and people were reportedly jumping out of the third floor where the fire may have started.
The building approved at the construction site was supposed to be five stories, with 85 apartment units, according to the Denver Planning Commission.
Pixley said he has no reason to believe the builders were not following proper permitting procedures.
(The Associated Press contributed to this story)