A fundraiser at four Freddy's Frozen Custard & Steakburgers locations in Colorado Springs and Monument raised $4,072.17 for the family of fallen El Paso County Deputy Micah Flick.
Flick was shot and killed on February 5, 2018 while trying to arrest a man suspected of auto theft. Four other people, including two of his fellow deputies, a CSPD officer and an innocent bystander were all injured in the shooting. The suspect was shot and killed.
Flick was an 11-year veteran of the El Paso County Sheriff's Office and he grew up in Colorado Springs.
Flick's death prompted an outpouring of support from local businesses and others in the community. Freddy's locations hosted their fundraiser Wednesday, donating 20 percent of its profits.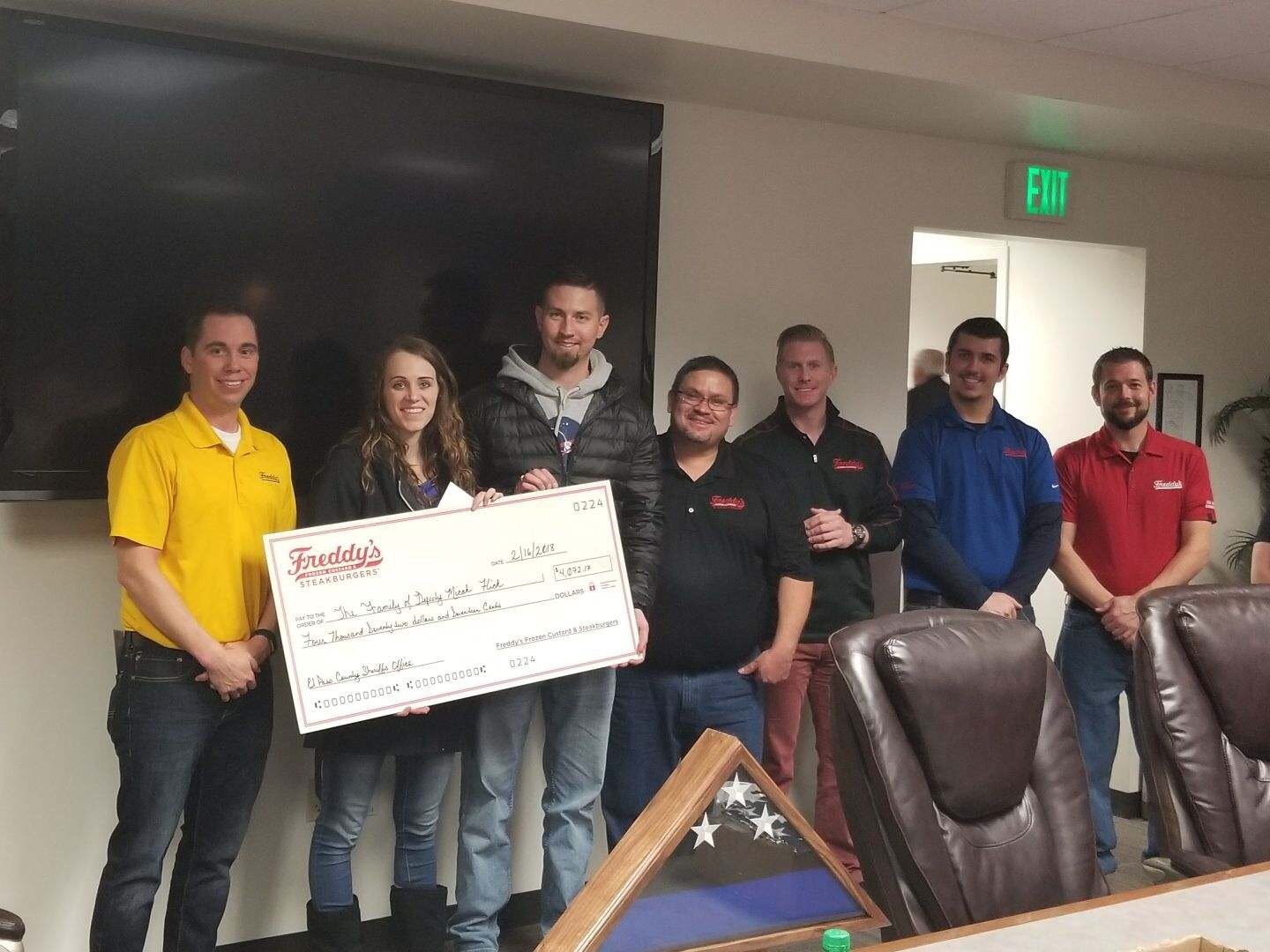 The franchise team presented the check to Flick's sister and brother-in-law at the Sheriff's Office Friday.
There are three other fundraiser events happening this weekend in Colorado Springs, and others can make a donation to the El Paso County Sheriff's Foundation here.