PUEBLO -
A new report from the National Interagency Fire Center shows parts of southern Colorado have an above-normal potential for significant wildfire this coming spring.
That includes Pueblo, Huerfano, and Las Animas counties to name a few.
It seems a bit weird to be talking fire danger just a day after the first significant snowfall of the season, but there's still a deficit in terms of rainfall and moisture across the region— and that has firefighters on edge heading into fire season.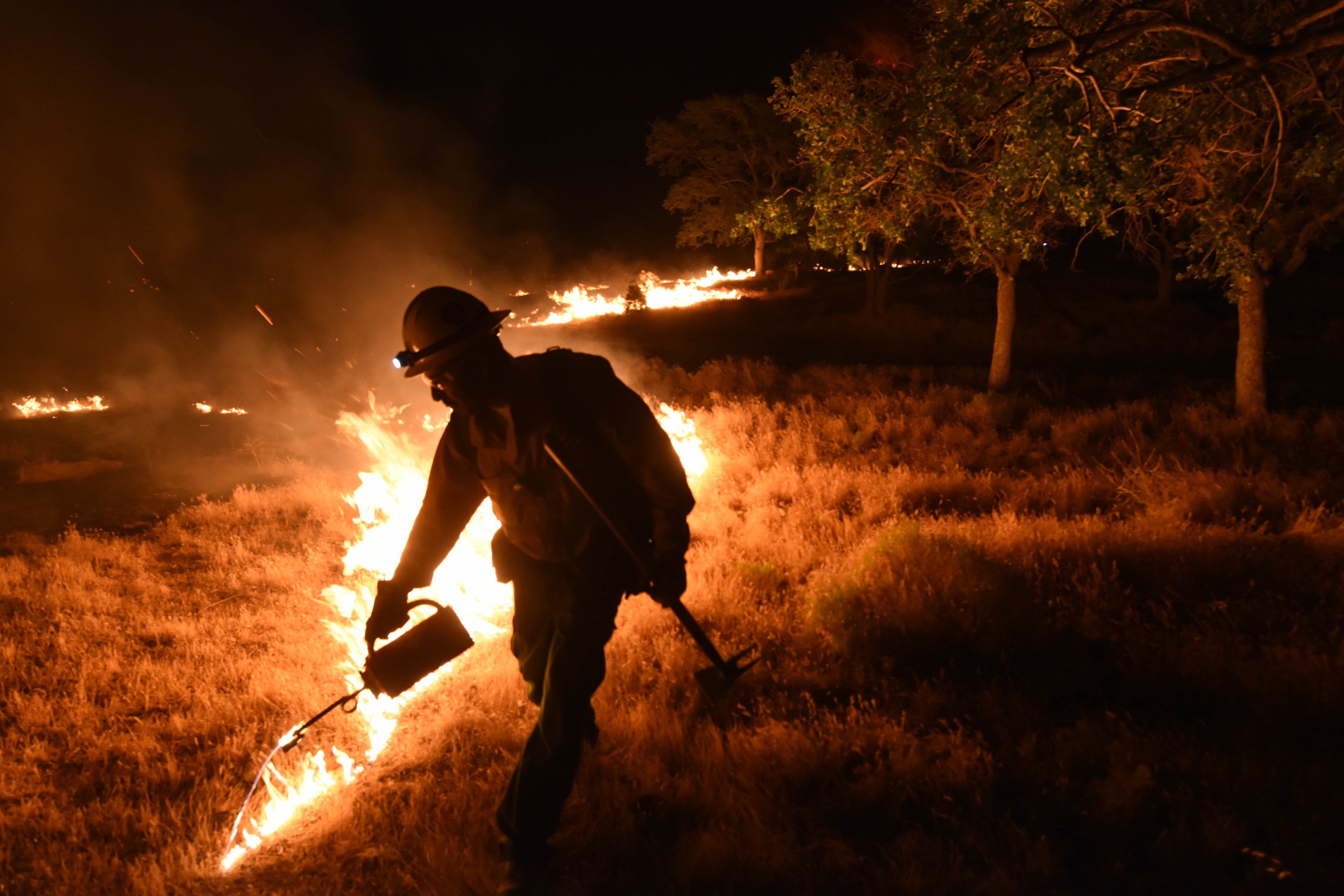 "We're definitely working almost year round lately," said Dawn Sanchez, fire prevention technician on the Pike National Forest.
Hundreds of thousands of acres burned in California in December. A thousand acres burned in Otero County last month, and now Arizona firefighters are battling a wildfire in February.
The fire season as we know it is getting longer.
"We're preparing just as we do every year. Typically, the last few years, we have had a dry spell during this time," Sanchez said. "And so, we have adjusted. We're able to respond to fires now if we need to."
The NIFC report has fire departments, like Pueblo West, preparing for the worst, according to Division Chief Brad Davidson.
"We're having to heighten up our awareness and be on our toes a little more this year," Davidson said. "We know it's going to be real dry. The low snow pack up above us, and not having much water this winter is really going to be a tough summer for us."
So, to be ready, fire crews across the state are training — re-certifying their wildland crews, both in the classroom and in the field.
But they're asking Coloradans for help too, because it takes just one spark to start a wildfire.
"Our rule is if the wind's above — anywhere between 10 to 15 miles an hour for the day — we shut burning down," Davidson said.
Sanchez said the U.S. Forest Service is hoping the public is careful with ignition sources while visiting the forest, like not idling vehicles over dry grass and extinguishing campfires.
"The public needs to be very safe with what they're doing, and just be cognizant of how dry it is and how receptive the grass is and the trees are to any sort of spark... any heat that can start a wildfire," Sanchez said.
News 5 asked both departments if they'll be hiring early for the coming fire season that's expected to be very active. Both said they aren't yet, but will adjust if need be.