COLORADO SPRINGS -
A man was critically injured in an auto-pedestrian crash Friday night at the intersection of Nevada Avenue and Las Vegas Street.
It happened around 9:30 p.m. Friday night.
Colorado Springs Police said the driver stayed on scene, cooperated, and was not under the influence of alcohol.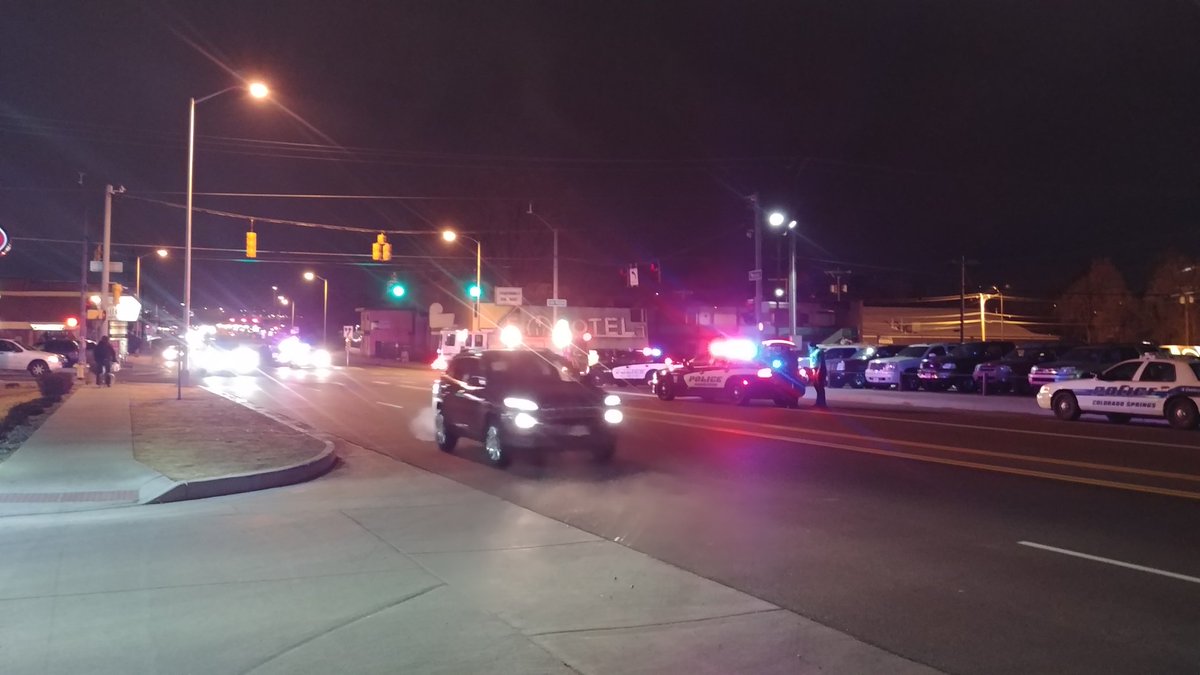 Police said the man jumped into traffic and suffered life-threatening injuries when he was hit.
As of 10:45 p.m., police still have the intersection shut down while they investigate the crash.
This has been the third auto-pedestrian crash at the intersection of Nevada and Las Vegas since the start of 2018.
RELATED: Auto-pedestrian crash reported at S. Nevada Ave. and Las Vegas St.