COLORADO SPRINGS -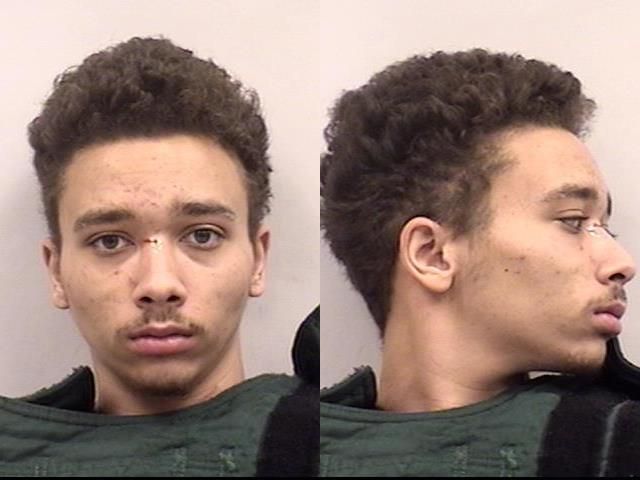 Emotions ran high in a Colorado Springs courtroom as 19-year-old Malik Murphy appeared for a preliminary hearing on murder charges Friday.
Murphy reportedly didn't make eye contact with his father, who was wounded in the attack, and his mother, who cried throughout the hearing.
Murphy is facing two counts of first degree murder in the brutal killing for his younger brother and sister in Colorado Springs last October. According to police, Murphy stabbed his 5-year-old sister Sophia and his 7-year-old brother Noah while they slept inside the family home.
Police said he then attacked his father with the knife, stabbing him in the neck. His father was able to fight him off and hold him until police arrived. Both siblings and his father were taken to the hospital, but the two children did not survive. His father sustained minor injuries.
Detectives who were first on the scene described the amount of blood at the home, saying there was blood drops along the sidewalk outside, upstairs and downstairs and along the entire blade of the hunting knife believed to be the murder weapon.
Court officials also played an interview with Murphy recorded after the attack. In it, detectives can be seen stopping Murphy from washing the blood from his hands as he tells them that he smoked marijuana the day of the attack.
Murphy admitted to being diagnosed with an anxiety disorder and also told officers he had not been consistently taking medication for depression.
Murphy told the detective he had homicidal thoughts and could not stop thinking about killing people, saying it happens "like everyday."
He told the detective that he had the thoughts right before he attacked his family and that he felt it was something he had to do, but didn't know why. He detailed buying the knife, where he kept it in his room and he talked about his desire to be alone.
He told the detective that his siblings were sleeping and he didn't want to wake them up, but that he heard his little sister screaming.
"I don't even understand myself," Murphy said on tape.
The purpose of the hearing is to determine if there is enough evidence for Murphy to stand trial. We will continue to follow the progress of the case.