TRINIDAD -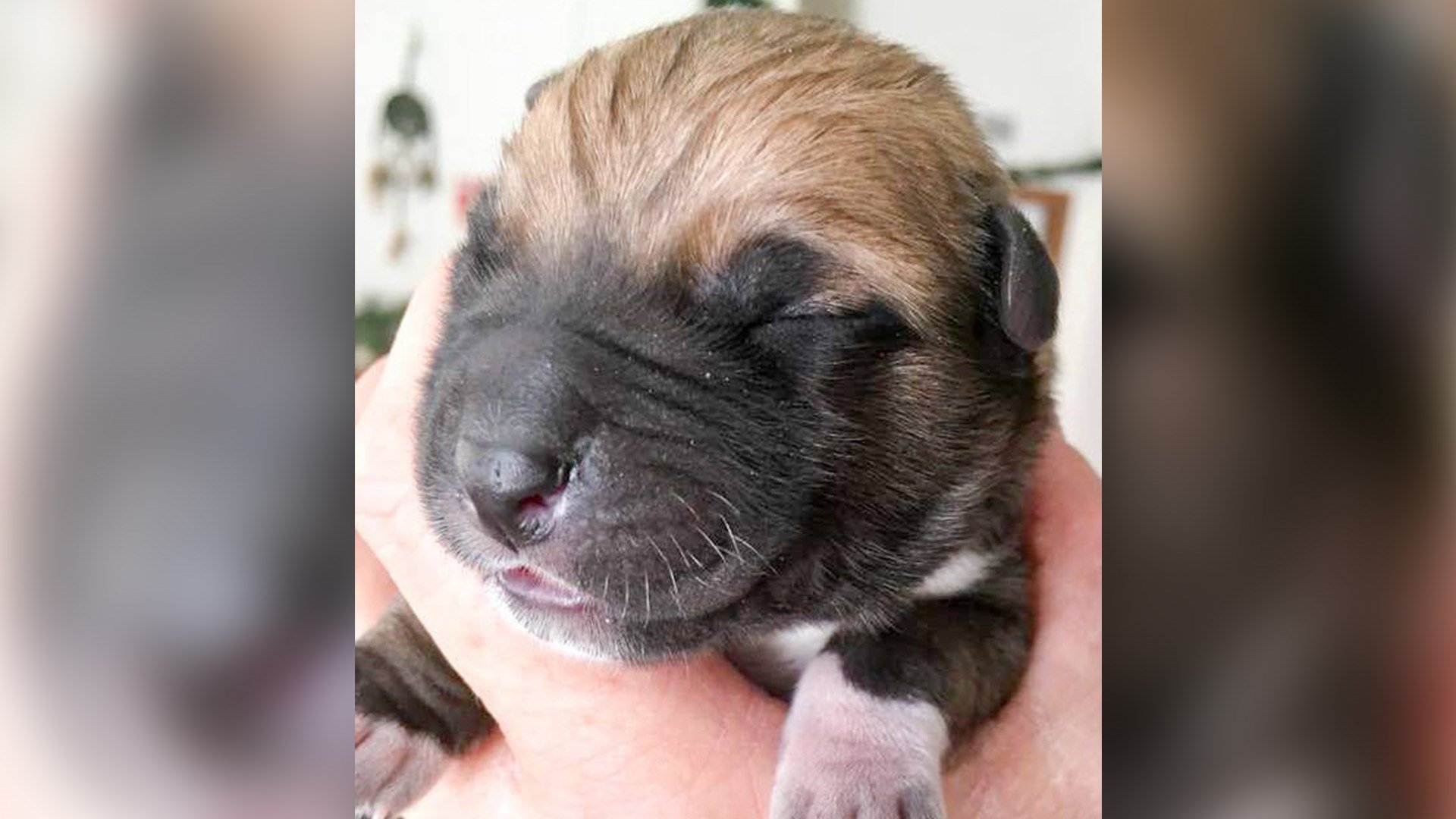 A puppy found abandoned outside of a Colorado State Patrol office in Trinidad is happy and healthy after being rescued and finding a happy home.
Several weeks ago, a Colorado State Patrol trooper heard the sounds of a crying puppy who was left all alone near their office. The little guy was crying and left all alone with no other dogs or puppies in sight, with his umbilical cord still attached. He was likely just hours old.
The trooper who found him then rushed him to the nearest vet clinic for help.
Since that day, the puppy was nursed back to health and handed over to the Noah's Ark Animal Welfare Association in Trinidad, where he was eventually taken in by an ASPCA Adoption Ambassador, Teresa Clark.
The little pup quickly grew close to his new mom and they bonded quickly. She named the little puppy "Trooper," and he's now eating two cans of puppy formula each week!
He is also starting to learn how to walk. "He's still wobbly, but that's just because he's so young. I'm certain he will figure it out soon. He is doing just fine and likely will be running around soon enough and playing with the six month old kitten I have." Clark said in a Facebook post shared by Noah's Ark Animal Welfare Association.
The shelter said it's not sure what breed Trooper is, but they think he could be an Anatolian mix or Great Pyrenees mix, or a mix of both.
Trooper will stay in foster car with Clark, where he will be under her care until he is deemed to be in good enough health to be adopted. The animal shelter said Trooper will eventually be up for adoption, if Teresa doesn't decide to keep Trooper herself
CLICK HERE for more information about Trooper and the Noah's Ark Animal Welfare Association.