Two Monument city leaders are on a two week, paid administrative leave after a Board of Trustees meeting on Monday night.
Police Chief Jacob Shirk told News 5, he wrote a memo to the board about City Manager Chris Lowe, who then placed Shirk on administrative leave.
Shirk told News 5, he felt the move was retaliatory.
Of the 21 employees at the Monument Police Department, 18 of them were represented by an attorney at the meeting and also said during that meeting that they feel afraid of retaliation.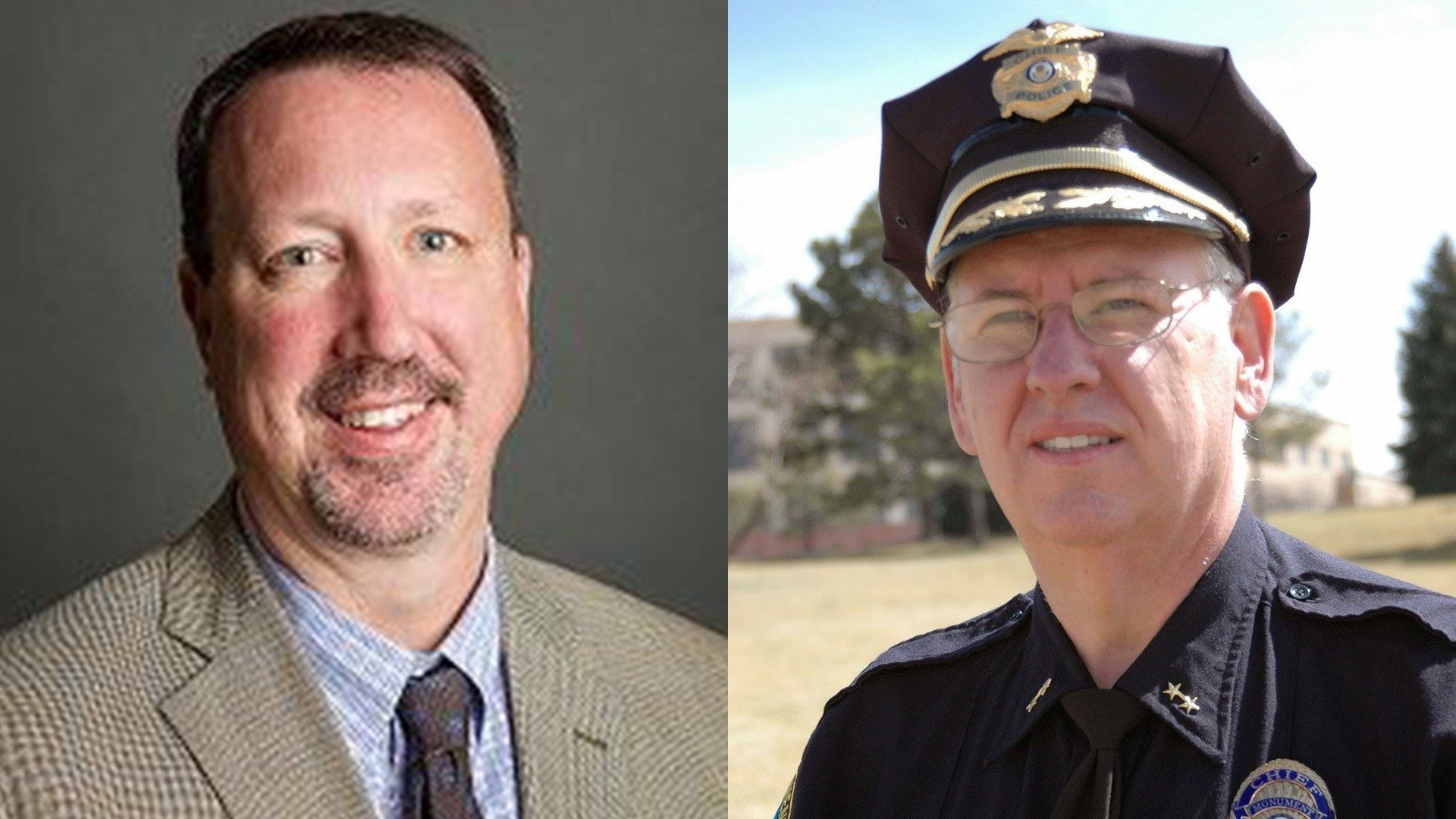 Monument City Manager Chris Lowe (left) and Monument Police Chief Jacob Shirk (right)
During the Monday meeting, the employee's attorney asked for the board to take the police department out of the control of the city manager and under a temporary management board for the time being.
One citizen who spoke during the public comment of that meeting asked how it would be possible to remove Lowe from his paid management position.
"I'm very disturbed that I'm hearing that our chief of police and our police officers, that defend this community, the backbone of what we got going on here is even in this situation, it's an embarrassment, and you are the paid leader of this community and if you can't lead us, and you can't take care of us, then how do we get a paid official out of their position," the citizen said.
Others spoke in concern for the city and it's support of the department.
"I am grateful for your service, and I don't know everything that's going on here, but it scares me to think that you're not getting the support from the community like you deserve," said another citizen.
News 5 has requested a copy of the memo.